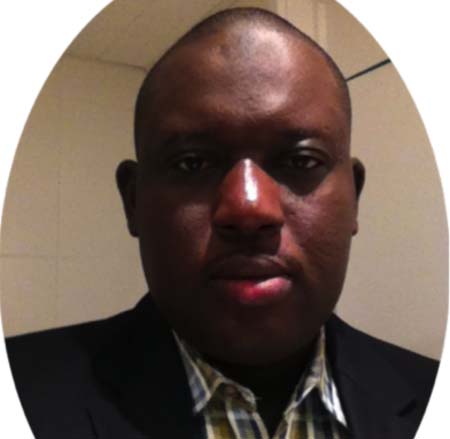 The Chief Executive Officer of WHYG Limited, Basadie Jabbie, has disclosed that his 9,000 layers presently at his Abuko poultry farm have the capacity to produce over 8,000 eggs per day.
He added that his additional 6,000 hens would also commence laying eggs in January 2015, and by March 2015 the company expects to produce 25,000 eggs daily.
The 35-year-old entrepreneur, Basadie Jabbie, was speaking during an exclusive interview with this reporter at his office at the FIBank building along Kairaba Avenue, where he talked about his D16 multi-million poultry farm in Abuko, where he employs a lot of young Gambians.
His plans for the future include the employment of more Gambians by increasing his capacity to 50,000 eggs per day by the end of 2015, which according to him would go a long way in solving the market demand for local eggs.
He established WHYG Limited poultry farm together with his partners in May 2014 to complement the efforts of local poultry farmers to achieve the Vision 2016 mission ofPresident Yahya Jammeh with his slogan: 'Grow what you eat and eat what you grow'.
"The self-sufficiency of producing the total requirements of both poultry meat and egg could only be achieved through the support of government, by giving more support to the poultry farmers in the country," Jabbie said.
According to Jabbie, this industry could employ thousands of Gambians. and he gave assurance of the capability of Gambian poultry farmers to satisfy the local demand for poultry meat and eggs.
He dilated on the quality and prices, which he said could not be compared with the imported poultry products.
"The opportunity of promoting Gambian products alongside the consumption of better food at cheaper prices and employment of more Gambians, should not be allowed to slip through our fingers by the importers of dumped poultry meat and eggs," Jabbie said.
Jabbie started poultry farming five years ago on a small-scale and gradually transformed to an industrial scale, which he said is all about passion, dedication and hard work to reach where he wanted to reach in the industry.
He said in the past he imported layers from Senegal and Europe, but now they are available at EMPAS poultry farm in Farato and Tee Farms hatcheries located at Latriya village.
He also gets poultry feed from Yaffal Feed in Kanifing, which is owned by the Saadis Group, a sister company to WHYG Ltd.
Despite the tough competition with the imported poultry products, Jabbie vowed that he would never slow down in his pursuit of eradicating imported eggs and meat in The Gambia, adding that their main aim is to complement the government's efforts by making Gambia self-sufficient in terms of food production.
The young Gambian poultry entrepreneur appealed to the authorities to put in place plans that would facilitate a gradual embargo of imported poultry products, as happened in other countries within the sub-region.
Read Other Articles In Article (Archive)