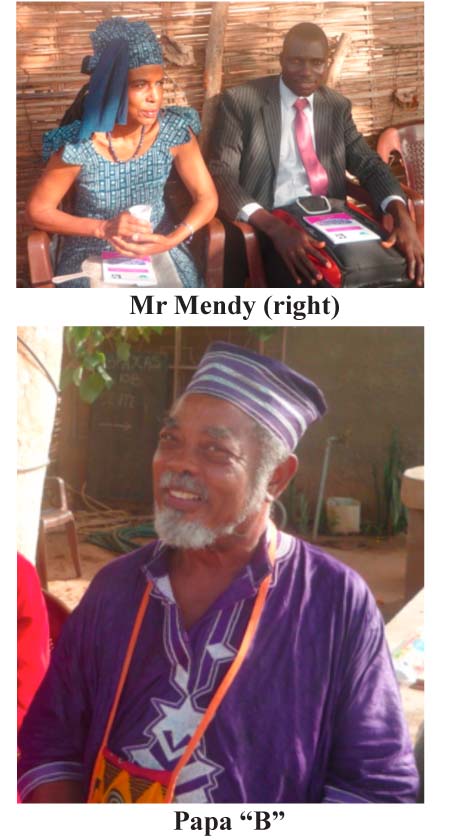 Abraxas Job Placement Centre, a non-profit organisation that provides opportunities for young people to improve their employment prospects, on 5 June 2016 organised a youth forum on illegal migration.
Speaking at the forum, James F. Mendy, author of 'A case for tackling new trends in migration', said illegal migration is leading the world to bad impacts, which are not pleasing.
He said his book is to help sensitise youths on migration, adding that a lot of lives are lost in "the back way" and it had come to a point that it should be a concern to everybody.
Mendy noted that "we have economic and refugee migrants" embarking on this journey, adding that some refugees have no other choice because of war and conflict in their area, and as such they have to run to look for safety.
In doing that, some of them go through the desert while others go through the sea, he went on, adding that a lot of them have perished in the desert and seas, which is very alarming.
The economic migrants on the other hand, he added, venture on the journey due to various reasons.
"The journey is costing a lot of lives of African youths and the world at large," he said, adding that the book is calling for concerted efforts, as it should be a concern for all human beings that all those conditions leading to illegal migration have to be sorted out.
"The problems are caused by us human beings, and we can solve them," Mr Mendy said.
Mr Mendy further said that youths need attitudinal change and parents, teachers, peers, religious leaders, governments, organisations such as AU, UN and other regional organisations like ECOWAS, European Union have a role to play.
Mendy also said that things needed by youths for development should be provided to them, so as to discourage them from venturing into this risky journey.
He noted that one could not just migrate for migration's sake, even though migration is as old as the world.
People must be genuine about migrating, he continued, making clear that the book is not an enemy to anybody as some youths would think.
"If youths are empowered, they would not move," he observed, but was quick to add that everything could not be done by governments alone and, as such, individuals have roles to play.
Also speaking at the forum was Sekuru Berrenga Bandele-Forbes, who said they hope the forum would provide young people with information that would enable them make good decisions.
Papa B, as he is referred to, said he does not support the idea of people going to Europe through the back way, though he understands the reasons for people taking this route.
The reasons are sometimes out of the control of young people, although they might think they are in control, he stated.
He described the risky journey as a waste of young people and their talent.
Young people see going the back way as some great venture that would lead them to a great fortune, he observed, saying they do not count the lives that are lost, but simply count if one in ten thousand manages to make it and do something that helps their family or themselves.
They do not use the fact that tens of thousands have lost their lives or are existing on the fringes of Europe in camps, he said.
He said the money that is used is not a small sum, and they should actually try and do some business or do some farming.
Awa Ceesay, a student of SOS Hermann Gmeiner Upper Basic School, described illegal migration as a total risk that had claimed several lives of our productive youths.
She urged youths to use the right channels to Europe.
There were also poems and drama performances by students on illegal migration. 
Read Other Articles In Article (Archive)