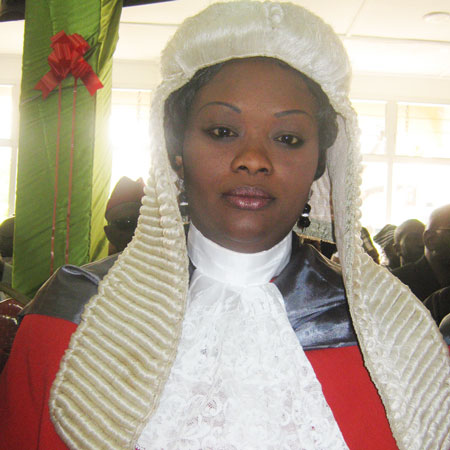 The protracted murder trial involving Kate Atori West, who was accused of murdering a Briton, yesterday 19th August 2009, proceeded before Justice Ngun Mboob Janneh of the Banjul High Court, with the testimony of prosecution witness No 13, Inspector Boto Keita.
Testifying before the court, Inspector Boto Keita of the Major Crime Unit adduced that on 26th July 2006, he went to Sanyang Village to collect a pestle and 20 liters gallon, which he said, now serves as exhibits before the adjudicating court.
Keita identified the exhibits as the items he had collected from the accused's house in Sanyang Village, which were later tendered and marked as exhibit C and D.
Continuing his testimony, Inspector Keita told the court that, he went to Sanyang on many occasions but could not remember the dates on which he went to the 'locust'.
Inspector Keita further adduced that from the onset he was involved in the investigation of the matter.
He revealed that during the course of the investigation, four other suspects: Edriss, Favour, Pastor and Davies, were detained at the Major Crime Unit and a charge was preferred against them.
Asked by Defence Counsel Lamin S.Camara whether he (PW13) knows that the other four suspects were released without court order, Inspector Keita retorted "the aforementioned names were released, based on the opinion sent from the Attorney-General."
According to him, it was not to his knowledge that the accused persons were released without a court order.
Under cross-examination, he said the report of the alleged murder case was prepared by the police and signed by Malamin Ceesay.
It will be recalled that Kate Atori West was alleged of murdering one William West, a British national in July 2006, at Sanyang Village.
Hearing continues today. 
Read Other Articles In Article (Archive)