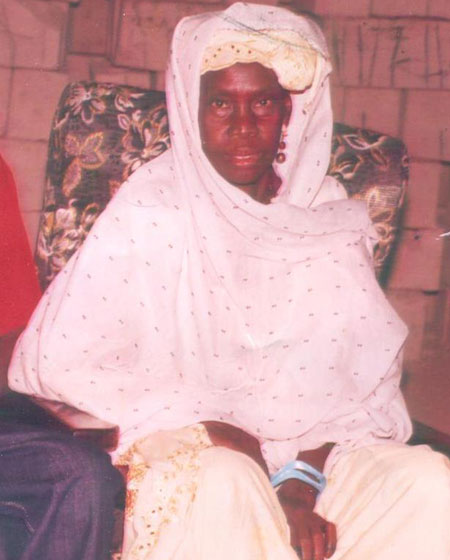 One Fatou Leigh, a resident of Sinchu Alagie in Kombo North District of the Western Region believed to be in her sixties is reported missing since August 12th 2009.
Speaking in an interview with our reporter, the elder son of the missing mother, Amadou Kah explained that her mother had gone missing since Wednesday morning 12 August 2009.
According to him, she had left with the intention of going to Serrekunda, with no visible sign of mental or health complicated problem, but to their surprise she never turned-up.
According to the son, who spoke to this reporter in a rather somber mood narrated that at the time his mother was leaving the compound, it was only his wife and two other children who were there but they did not notice any problem with her.
Mr. Kah further explained that rigorous searches were mounted in all the police stations within the Greater Banjul Area, but to no avail.
The son of the 60-year-old woman is now calling on the public for assistance.  Whoever has any valuable information about this woman can simply phone 7790191 or 7722308.
Read Other Articles In Article (Archive)