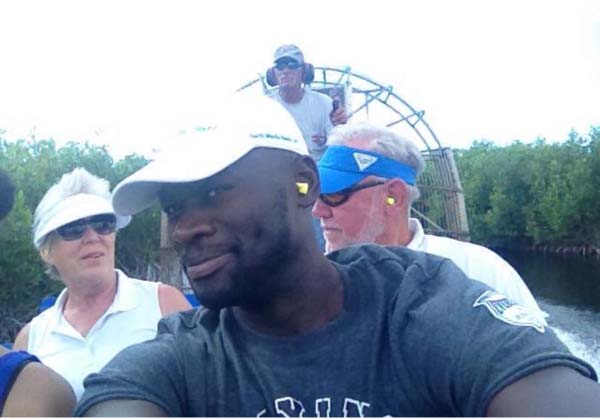 The fifth edition of the annual Scholar Athletes for Change (SAC) summer sports camp on Saturday ended at the Independence Stadium in Bakau.
The four-day camp this year with the theme "No to back-way" brought together 120 students who were engaged in basketball and volleyball.
Speaking to reporters shortly after the closing, Pierre Jallow, founder and president of Scholar Athletes for Change, said it was a pleasure for him that the camp went successfully, adding that it was great interacting with young people.
He has learned and received a lot from them, he noted, saying: "It made me feel young again."
He noted that rejuvenation is their biggest achievement, saying that being reminded by young camper was a blessing.
Pierre, who plays professional basketball in Finland, remarked that when you talk about basketball people feel excited, adding that lack of sport is resulting in people dying young.
He stated that the skills of young people need to be developed. He called on schools to utilize the facilities they have, telling teachers that brought their students to the camp to "keep on sporting".
He said they were pleased to see deaf students and children from SOS Village take part in this year's camp, adding: "It is unfortunate when most people of our culture believe or see such people as disabled and look low upon them."
"Most of these people are brighter than us," he added. "We need to be treated equally and as well work together."
He said the theme for this year's camp will help to discourage 'the back-way' travelling immensely, adding that there are young people doing nothing apart from sleeping the whole day expecting to wake up and get something to eat.
He described his father as his hero, who has taught him to be hardworking. "I feel great working with him," he said.
He said Scholar Athletes for Change succeeds because it is not a one-man show. He described the camp as awesome, saying they introduced kids who had never played volleyball.
Read Other Articles In Article (Archive)