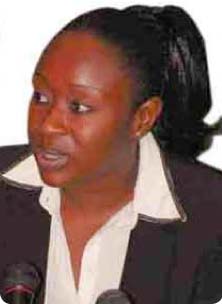 The 54th ordinary session of the African Commission on Human and Peoples' Rights is expected to kick off this morning at the Kairaba Beach Hotel.
The two-week long forum comes a day after the closing of a three-day Forum on the Participation of NGOs in the 54th ordinary session of the African Commission on Human and Peoples' Rights and the 28th African Human Rights Book Fair.
The NGO Forum, which brought together over 100 human rights defenders and activists, representatives of civil society organizations, UN and African Union officials, was aimed at fostering cooperation among and between NGOs, as well as with the African Commission, with the aim of promoting and protecting human rights in Africa.
The 54th ordinary session is expected to be officially opened by the Attorney General and Minister of Justice, Mama Fatima Singhateh.
The session comes at a time when the year 2013 not only marks 26 years of existence of the African Commission in promoting human rights on the continent, but also marks a momentous occasion for the continent: the 50th anniversary of the formation of the Organisation of African Unity, and 11 years of the launch of the African Union.
It also comes in the wake of growing concerns over the deteriorating human rights situation in many parts of the continent.
Experts are of the opinion that while there has been marked progress in improving the democracy and human rights situation in some areas in the continent, a lot more remains to be done in other parts of the continent as gross human rights violations continue on a day-to-day basis.
Read Other Articles In Article (Archive)