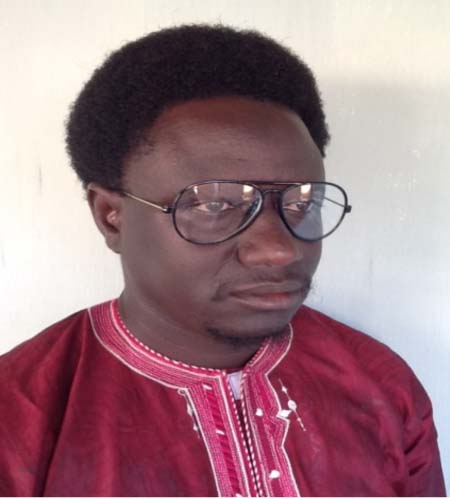 About 54 young people, who are into business, agriculture, horticulture poultry, animal husbandry and related businesses, will on Monday commenced a 12-day intensive training course in business entrepreneurship plans, in Central River Region North and South and in the Upper River Region.
The training activity will be organised and coordinated under the Global Youth Innovation Network through the CORY Project with funding from IFAD.
Speaking in an interview with this reporter at his office, Mamadou Edrisa Njie, CORY Project coordinator-Gambia, who doubles as a research and data analyst, said the training activity is expected to last for 12 days (22 November – 3 December 2015) in Central River Region North and South and in Upper River Region.
It will centre on business entrepreneurship and mentorship. It will be conducted simultaneously from 22 November to 3 December 2015.
According to Mr Njie, twenty-seven young people will be trained in CRR North and CRR South, while other 27 young youths will be trained in the Upper River Region.
He said the participants will be exposed to venture/business creation, and how to start and support a business. They will also get to know their competitors, and will form groups for networking to collaborate as young people and share experiences and ideas.
He said the training course will help the rural youths to learn about entrepreneurship and all the skills required to maintain a successful business.
The trainees will ultimately become trainers of other young people, which makes the whole project highly beneficial.
After their training, each of the 27 rural youths will have the know how to train at least another four rural youths.
"So basically commitment and participation of the young people is very important, because you cannot train four youths without the skills or the required knowledge," he said.
"So what is expected is that after the training, they will be formed into groups called Youth Entrepreneurs without Borders."
After the completion of the 12-day training course, he continued, from 6 to 17 December there will be follow-up training session in Lower River Region and West Coast Region, Mr Njie said.
"During this learning process, there will also be a mentorship programme and in that each of this young people will be attached to a mentor whereby they will be mentored to support their businesses; so as a result we will have a six-month or above mentoring programme."
Mr Njie said the youths to undergo the training course are aged between 18 and 35, and "you have to be a high school graduate and have attended at least two or three training programmes on entrepreneurship or other related programme."
He also seized the opportunity to commend the Gambia government, under the leadership of President Yahya Jammeh, for creating an enabling environment for the private sector to operate smoothly in the country.
He also thanked the Ministry of Youth and Sports through their satellite institution, NEDI, and the National Youth Council, "who are very supportive of the project, particularly the training which we will be doing together."
He also commended the International Fund for Agriculture Development (IFAD) for their unflinching support towards the welfare of the rural people and farmers, and for ensuring that "the project is realised in The Gambia".
Funded by IFAD, the CORY Project is implemented in four countries - three in West Africa and one in Central Africa namely, The Gambia, Nigeria, Benin and Cameroun.
Read Other Articles In Article (Archive)