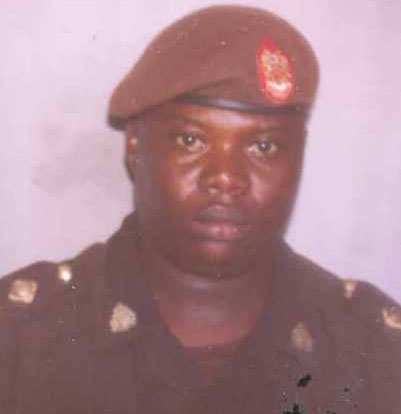 Despite the recurrence in the loss of lives on the dangerous seas between Spain and Morocco, many are still willing to brave the precarious conditions to enter Europe, with 40 more Gambian youths arrested last week in a suspected attempt to sail to Europe.
Sources disclose that the would-be immigrants, aged between 19 and 38, were intercepted in the North Bank Region from where they attempted to enter neighbouring Senegal, then travel to Mali, Niger and Libya where they were expected to find their way to Europe through the perilous sea voyages.
At a press briefing held at the immigration office in Tanji village on Friday, ASP Ba Ensa Jawara, public relations officer of the Gambia Immigration Department, told journalists that the would-be immigrants were intercepted on Wednesday 19th September at Kerr Ayib, a border village in the North Bank Region, between the hours of 13:00 to 14:00 pm.
The Immigration mouthpiece disclosed that the Gambian youths were loaded in a bus, with registration number BJL 7030 H, when they arrived at the border village.
"After a thorough screening, it was established that these group of young people intended to travel to Europe illegally," Jawara told journalists.
Giving the rundown of statistics, PRO Jawara revealed that among the captives, seven are from the West Coast Region, eight from the North Bank Region, fourteen from the Lower River Region, ten from the Central River Region and one from the Upper River Region.
While urging youths to desist from such acts, PRO Jawara said the government is not against people travelling to Europe, but they must use the right channels to travel to Europe.
"The government of The Gambia has created the enabling environment such as the National Youth Service Scheme (NYSS) and other facilities for young people to take advantage of," he stated.
Recalling the recent crisis in Libya, PRO Jawara said the government airlifted Gambians stranded in Libya, costing the state millions of dalasis.
This, he said, is a clear testimony that the Gambia government cares and has concern for Gambian citizens all over the world.
ASP Jawara called on families of the captives to come forward to the Immigration office in Tanji, and bail their family members.
One Amadou Jarju from West Coast Region, a would-be immigrant told this reporter that he caught up with the bus at Barra, where he met with his colleagues set to travel to Europe.
Asked why he would embark on such a dangerous journey, Jarju, a father of three kids and a welder man by profession, said the purpose of embarking on such journeys was to look for greener pastures.
Read Other Articles In Article (Archive)