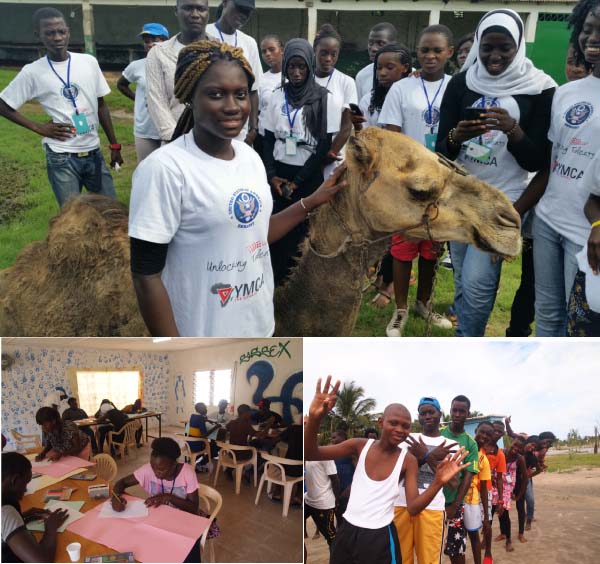 On Saturday, August 30th the third annual U.S. Embassy-YMCA "Bright Stars Summer Camp" concluded at the YMCA in Kanifing.
The two-week camp, hosted in collaboration between the U.S. Embassy and YMCA, aimed to provide young teenagers with an "American-style" camp experience where they explored new interests and developed themselves as responsible citizens and leaders.
The closing ceremony featured remarks by U.S. Charge d'Affaires Richard T. Yoneoka, the Executive Director of the YMCA John Charles Njie, and Camp Director Priscilla Dunn.
The closing ceremony also highlighted poems, songs, and performances by the campers.
This year's camp, themed "Unlocking Your Talents", featured two tracks, Performing Arts & Science and Fine Arts & Sports.
The 29 campers came from 17 schools from the Greater Banjul Area and West Coast Region.
Some 20 volunteers from the U.S. Embassy, American Corners, the Embassy's Competitive College Club, the YMCA, the University of The Gambia, and camp alumnus worked tirelessly to make the camp the most successful one yet.
The camp featured daily programs focusing on topics ranging from team building, public speaking, music, creative writing, personal development, stress management, science, film, photography, as well as tours of the national assembly and the national museum, a career day, and more.
Speaking to the campers at the closing ceremony, Charge d'Affaires Yoneoka challenged the campers to remember the lessons they learned from camp and to bring those new skills to their homes and schools.
Charge d'Affaires Yoneoka stressed that this is one of his favorite programs of the year and highlighted the importance of youth as they represent not only the future of The Gambia, Africa, and the world, but also the present. 
Read Other Articles In Article (Archive)