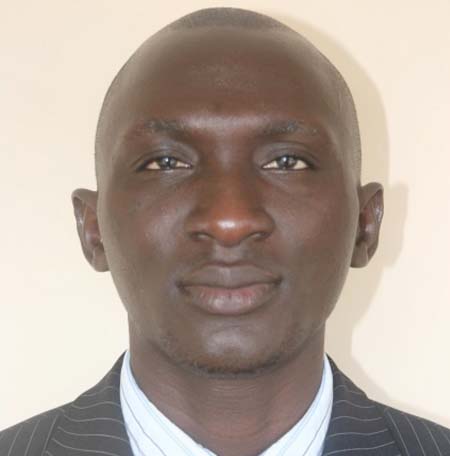 A total of 23 Gambians from America and various European countries, including the UK, have been deported in April and May, the Ministry of Foreign Affairs, International Cooperation and Gambians Abroad has said.

Saikou Ceesay, communications officer of the ministry, said the first batch of American deportees, numbering eight people, was deported in April 2017.
In May, six more were also deported.
Mr Ceesay said prior to the deportation of the six, on 8 May, US Immigration and Customs Enforcement Department contacted the Gambian Embassy in Washington DC requesting for the issuance of 20 travel documents to Gambian detainees who have been convicted by the US courts for various offences.
He said following thorough background checks and investigations by Gambian officials at the embassy in Washington, the Gambianship of only six of the twenty detainees was confirmed. The six were issued Gambian travel documents and subsequently deported by US officials.
Mr Ceesay said the returnees were convicted on criminal charges such as drug trafficking, domestic violence, resisting officer, revenue tax, among others and they had exhausted all the legal remedies available to them under the US laws.
He said: "We are expecting 29 more to be returned from the US but processes that should lead to their deportation are not yet completed."
From Europe
The foreign affairs ministry communications officer said on 17 May, 6 Gambians were returned from Europe through a flight financed by the European Union border agency, FrontEx.
Three of the six are from Germany, and the other three from Sweden and they were escorted by EU federal police officers.
Similarly, on April 7 and 21, two Gambians, one on each day, were returned from Germany but communications were made with the German embassy in Banjul before they were returned to The Gambia, Mr Ceesay said.
Also, on 7 June, one Gambian was deported from the UK.
Mr Ceesay said The Gambia, through the Ministry of Foreign Affairs, would comply with due processes that led to the deportation or return of Gambians but would not also hesitate to challenge any undue process that could lead to the deportation of any Gambian anywere in the world.
"The Gambia government is not a signatory to any policy document that would warrant the deportation of its citizens from anywhere in the world," he affirmed, while refuting the information that the government had signed deportation agreement with Europe and America.
Read Other Articles In Article (Archive)