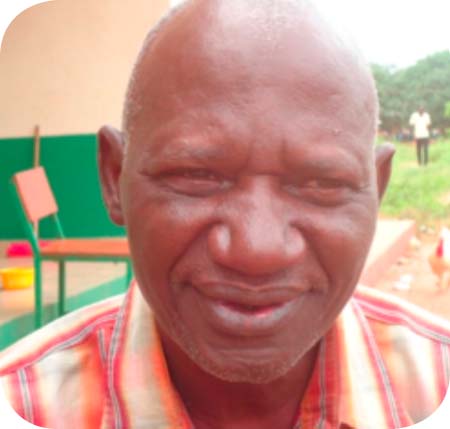 The Gambia government through the Ministry of Agriculture over the weekend launched the Gambia Commercial Agriculture and Value Chain Management Project (GCAV) in the North Bank Region and Janjanbureh in the Central River Region.
The US$19.27 million project was financed through a World Bank credit and loan, and the Gambia government's contribution.
Giving an overview of the GCAV, the project coordinator, Falalo Touray, said the project will be implemented over a five-year period (2014-2019), covering three administrative regions: Central River Region - North and South, North Bank Region and West Coast Region.
The project would primarily support two value chains, rice and horticulture, particularly vegetables for which accessible markets exist and productivity gains are achievable through adoption of technologies, he said.
In addition, mango would be supported, with focus on increasing domestic processing and post-harvest handling given the potential to achieve both commercial and social development objectives.
According to Mr Touray, the project's cardinal objective is to contribute directly towards improving food and nutrition security consistent with government policy objectives of increasing production and market access for products important to domestic consumption.
The development objective of the project is to improve productivity and access to markets of targeted agricultural commodities for smallholders in the project areas, Mr Touray added.
The project will support the realization of the rehabilitation of 2500 hectares of existing tidal irrigation schemes for intensive rice cultivation around the CRR (North and South), increase yields per hectare to 4 tonnes for rice and 25 tonnes for vegetables in the project areas.
It will also support at least three medium to large-scale processing plants, for mango processing, rice milling and vegetables processing or preservation plants, and support 300 young entrepreneurs to establish off-farm small and medium scale enterprises, he added.
In his launching statement on behalf of the Ministry of Agriculture, the acting-Director General of the National Research Institution (NARI), Ansumana Jarju, described GCAV as a short word with three meanings, namely commercialization, value chain and commodity.
He added that the success of GCAV is underpinned by four pillars - policy environment and policy support; to make it happen, which is the action point; National Assembly support; and the last one is the beneficiary; and the project itself to facilitate the resource mobilisation.
According to Jarju, the functionality of these pillars is realized through commitment.
Value chain is about changing the value in a commodity, he said, adding that participants have a very important role to play as they are the beneficiaries.
Jarju challenged the farmers to take ownership of the project as it had been brought to their doorsteps, asserting that through their efforts they could realize some thing and make a difference in the future through improving the livelihood of farmers in the country.
Each of the farmers is a stakeholder and has a role to play as GCAV is all about food, he continued.
Read Other Articles In Article (Archive)