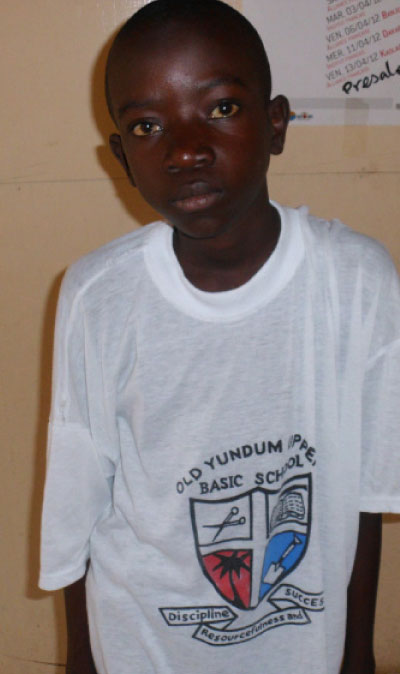 Amat Sohna, a 14-year-old resident of Sinchu Alagie villag, is seeking support from the government, the private sector, the NGO community and the general public to undergo overseas treatment.
A medical report issued by the Medical Research Council (MRC) dated 25 July 2012, states that Sohna's clinical history with relevant details reveals abnormal contour of the spine, lot loss.
The report added that part of the body checked reveals cardiac USS defect on the heart.
Habibou Sohna, father of the patient, says any little work his son does he gets fatigue easily, adding that he some times collapses and faints.
Sohna also feels pain in the bones, ribs and chest, the father said, adding that they have even been told that where the heart is located is tight.
The most important thing for him now is the health of his child, Mr Sohna said, adding that he is appealing to all and sundry to come to their aid because they don't have the means to facilitate an overseas treatment for little Sohna.
Anybody willing to help Amat Sohna can call the following numbers: 7225027, 7201370 or 9305125.
Read Other Articles In Article (Archive)