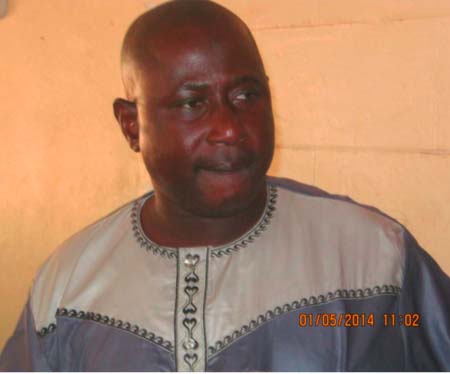 As many as 12 officials working under the ministry of Agriculture or projects under the ministry have been sacked, according to GRTS news on Friday evening quoting a press release issued by the Office of the President in Banjul.
The release referred to the recent dialogue-with-the-people tour of President Yahya Jammeh, to promote the Vision 2016 food sufficiency in rice initiative, and the subsequent discovering of the disappointing performance and the regional failure of multi-million dollar agricultural projects since 1994.
Consequently, the release announced, the following employees of the ministry of Agriculture have been dismissed forthwith namely, Foday Jadama , regional agriculture director, Lower River Region; Kutubo Sanyang, project coordinator Cowpea; Kebba Drammeh, senior agricultural officer, Wellingara Horticultural Centre; Musa Dampha, deputy director communication, education and extension under the ministry of Agriculture; Fafanding Fatajo, project coordinator Food Agricultural Sector Development Project (FASDEP); Lamin Fatajo, project coordinator, Rural Finance Project; Mrs Aminata Jallow, project coordinator MDG 1c; KujayManneh of FASDEP; Dr Saikou E. Sanyang, regional agriculture director North Bank Region; Lamin Sanyang regional agriculture director, Central River Region; Mr Cherno Mballow, head of Agribusiness; and Mr Mbemba Dahaba, regional agriculture director Upper River Region.
EndFragment
Read Other Articles In Article (Archive)