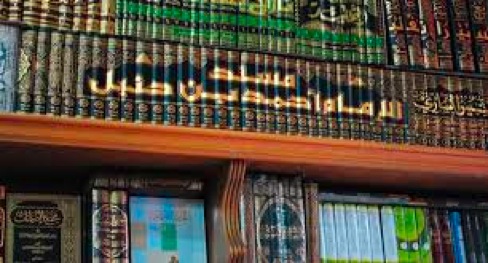 All words of praise and glory to Allah, extolling His Perfect Attributes of Power and Majesty, Beauty and Sublimeness, whether one utters them by tongue or says them silently in one's heart, are known as zhikr or remembrance of Allah. He has commanded us to remember Him always and ever. The Qur'an says: O you who believe! Celebrate the praises of Allah, and do so often; and glorify Him morning and evening. Qur'an 33.41
If anyone remembers Allah, He remembers that person: "Remember me, I shall remember you." Qur'an 2.152 In a hadith Qudsi, the Prophet, peace be upon him, narrated: "Allah says: 'I am to my servant as he expects of Me, I am with him when he remembers Me. If he remembers Me in his heart, I remember him to Myself, and if he remembers me in an assembly, I mention him in an assembly better than his, and if he draws nearer to Me a hand's span, I draw nearer to him an arm's length, and if he draws nearer to Me an arm's length, I draw nearer to him a fathom length, and if he comes to me walking, I rush to him at [great] speed. (Bukhari and Muslim)
Allah has bestowed a special distinction upon those who remember Him. The Prophet, peace be upon him, said, "The devotees have surpassed all." They asked, "Who are these exceptional people (Mufarridun), O Prophet of Allah?" He replied, "Those men and women who remember Allah unceasingly." (Muslim) These are the people who are really alive. Abu Musa reported, "The likeness of the one who remembers his Lord and the one who does not remember Him is like that of a living to a dead person.'' (Bukhari)
Remembrance of Allah is the foundation of good deeds. Whoever succeeds in it is blessed with the close friendship of Allah. That is why the Prophet, peace be upon him, used to make remembrance of Allah at all times. When a man complained, "The laws of Islam are too heavy for me, so tell me something that I can easily follow," the Prophet, peace be upon him, told him, "Let your tongue be always busy with the remembrance of Allah." The Prophet, peace be upon him, would often tell his Companions, "Shall I tell you about the best of deeds, the most pure in the sight of your Lord, about the one that is of the highest order and is far better for you than spending gold and silver, even better for you than meeting your enemies in the battlefield where you strike at their necks and they at yours?" The Companions replied, "Yes, O Messenger of Allah!" The Prophet, peace be upon him, said, "Remembrance of Allah.'' (Reported by Tirmizhi, Ahmad, and Al-Hakim, who considers its chain of narrators sound)
Remembrance of Allah is also a means of deliverance from Hell Fire. Mu'azh reported, "The Prophet, peace be upon him, said, 'No other act of man is a more effective means for his deliverance from the chastisement of Allah than the remembrance of Allah.'' (Ahmad) Ahmad reports that the Prophet, peace be upon him, said, "Whatever you say in celebration of Allah's Glory, Majesty, and Oneness, and all your words of Praise for Him gather around the Throne of Allah. These words resound like the buzzing of bees, and call attention to the person who uttered them to Allah. Don't you wish to have someone there in the presence of Allah who would call attention to you?"
How Much zhikr is Required?
Allah, the Exalted, ordered that He should be remembered a lot. Describing the wise men and women who ponder His signs, the Qur'an mentions, "those who remember Allah standing, sitting and on their sides,'' Qur'an 3.191 and "those men and women who engage much in Allah's praise. For them has Allah prepared forgiveness and a great reward.'' Qur'an 33.35 Mujahid explained, "A person cannot be one of 'those men and women who remember Allah much' as mentioned in the above verse of the Qur'an, unless he or she remembers Allah at all times, standing, sitting, or lying in bed."
When asked how much zhikr one should do to be considered as one of "those who remember Allah much," Ibn Al-Salah said that "much" is "when one is constant in supplicating, in the morning and evening and in other parts of the day and the night as reported from the Prophet, peace be upon him." Concerning the above Quranic verses 'Ali b. Abi Talha relates that Ibn 'Abbas said, "All obligations imposed upon man by Allah are clearly marked and one is exempted from them in the presence of a genuine cause. The only exception is the obligation of zhikr. Allah has set no specific limits for it, and under no circumstances is one allowed to be negligent of it. We are commanded to 'remember Allah standing, sitting and reclining on your sides,' in the morning, during the day, at sea or on land, on journey or at home, in poverty and in prosperity, in sickness or in health, openly and secretly, and, in fact, at all times throughout one's life and in all circumstances."
Zhikr as an Integral Part of Worship
Sa' id b. Jubair said, "Anyone engaged in obeying Allah is in fact engaged in the remembrance of Allah." Some of the earlier scholars tied it to some more specified form. 'Ata said, "The gatherings of zhikr are the gatherings where the lawful and the prohibited things are discussed, for instance, selling, buying, prayers, fasting, marriage, divorce, and pilgrimage." Al-Qurtubi said, "Gatherings of zhikr are the gatherings for knowledge and admonition, those in which the Word of Allah and the sunnah of His Messenger, accounts of our righteous predecessors, and sayings of the righteous scholars are learned and practiced without any addition or innovation, and without any ulterior motives or greed."
Etiquette of Zhikr
The purpose of zhikr is to purify hearts and souls and awaken the human conscience. The Qur'an says, "And establishes regular prayer, for prayer restrains from shameful and unjust deeds, and remembrance of Allah is the greatest thing in life, without doubt.'' Qur'an 29.45 In other words, the remembrance of Allah has a greater impact in restraining one from shameful and unjust deeds than just the formal regular prayer. This is so because when a servant opens up his soul to his Lord, extolling His praise, Allah strengthens him with His light, increasing thereby his faith and conviction, and reassuring his mind and heart. This refers to "those who believe, and whose hearts find satisfaction in the remembrance of Allah, for without doubt in the remembrance of Allah do hearts find satisfaction.'' Qur'an 13.28
And when hearts are satisfied with the Truth, they turn to the highest ideals without being deflected by impulses of desire or lust. This underscores the importance of zhikr in man's life. Obviously it would be unreasonable to expect these results just by uttering certain words, for words of the tongue unsupported by a willing heart are of no consequence. Allah Himself has taught us the manner in which a person should remember Him, saying, "And do bring your Lord to remembrance in your very soul, with humility and in reverence, without loudness in words, in the mornings and evening, and be not of those who are unheedful.'' Qur'an 7.205
This verse indicates that doing zhikr in silence and without raising one's voice is better. Once during a journey the Prophet, peace be upon him, heard a group of Muslims supplicating aloud. Thereupon the Prophet, peace be upon him, said, "Give yourselves a respite, you are not calling upon someone deaf or absent. Surely He Whom you are calling upon is near you and He listens to all. He is nearer to you than the neck of your mount." This hadith underlines the love and awe a person should feel while engaged in zhikr.
A part of this etiquette is the requirement that a person wishing to do zhikr be clean in body and dress, and smell sweet and fragrant. This will give him a fresh zeal and he will feel invigorated. One should face the Qiblah during Zhikr, for the best assemblies are those that face the Ka'bah.
To be continued
Read Other Articles In Muslims Hands