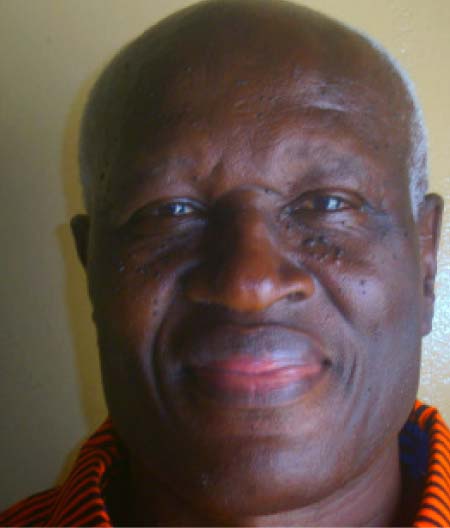 "I tell you the truth, unless a kernel of wheat falls to the ground and dies, it remains only a single seed. But if it dies, it produces many seeds." (John 12:24)
In the latter part of Jesus' ministry He spent some time explaining to His disciples – in veiled language - what would happen to Him; how he would be arrested, manhandled, tortured, beaten and finally be nailed on a tree which was a shameful way for someone to die. Dying on the cross was a punishment reserved for criminals. But His disciples were not spiritually prepared to receive this; they did not understand what all this meant, not until everything began to play out before their very eyes.
"From that time on, Jesus began to explain to His disciples that He must go to Jerusalem and suffer many things at the hands of the elders, chief priests and teachers of the law, and that He must be killed and on the third day be raised to life." (Matthew 16:21)
When Peter heard this he was upset. He rebuked the Master and countered that such would not happen to Him. "Peter took Him aside and began to rebuke Him. 'Never, Lord!' he said. This will never happen to you!'
Jesus turned and said to Peter, 'Get behind me, Satan! You are a stumbling block to me; you do not have in mind the things of God, but the things of men.' " (Matthew 16:22-23)
As a baby, Jesus was taken to the temple as was the custom. There Mary and Joseph encountered a man named Simeon who was awaiting this event. He took baby Jesus in his arms and prophesied: 'This child is destined to cause the falling and rising of many in Israel, and to be a sign that will be spoken against, so that the thoughts of many hearts will be revealed. And a sword will pierce your own soul too.' (Luke 2:34-35) Here Simeon was alluding to the gruesome death that Jesus would die and His mother would have to bear.
His disciples had heard Him respond to the questions of the Pharisees and custodians of the Law who asked by what authority He was doing what He did. They had asked Him for a sign. He had overturned the tables of the merchants who were selling in the Temple -- His Father's house of prayer. His reply was that 'I will destroy this temple and build it up in three days.' He was talking here about His death and resurrection as a sign of His identity -- God's Son, the Messiah.
When it became apparent that His disciples did not understand what He tried so hard to convey, He told them in clear language that He was going to die. Again as they were about to enter Jerusalem; "Jesus took the Twelve aside and told them, 'We are going up to Jerusalem, and everything that is written by the prophets about the Son of Man will be fulfilled. He will be handed over to the Gentiles. They will mock him, insult him, spit on him, flog him and kill him. On the third day he will rise again." (Luke 18:31-33) The writer added: ''the disciples did not understand any of this. Its meaning was hidden from them, and they did not know what he was talking about.'
At another instance, He told them: "I lay down my life---only to take it up again. No one takes it from me, but I lay it down of my own accord. I have authority to lay it down and authority to take it up again." (John 10:17-18) Even after Jesus told them: "In a little while you will see me no more, [referring to His death] and then after a little while you will see me - [a clue to His resurrection]" (John 16:17-22) the penny had not dropped.
However, at the start of Jesus' ministry, when He had gone to the River Jordan to be baptised, God had given John the Baptist the discernment that the one on which a bird would perch after baptism, He will be the Messiah – the Chosen One. On seeing Him, John the Baptist exclaimed; "Behold the Lamb of God that takes away the sins of the world."
It is only when blood is shed that sins can be washed away. The practice however will end after the Blood of the Lamb has been shed. Henceforth, there will be no need for the blood of animals. That was a prelude to the blood of Jesus. Not even the blood of Isaac could have sufficed.
Prophet Isaiah had received a vision from God some eight hundred years before it happened, when he wrote this. "He was despised and rejected by men, a man of sorrows, and familiar with suffering. Like one from whom men hide their faces He was despised, and we esteemed Him not. Surely He took up our infirmities and carried our sorrows, yet we considered Him stricken by God, smitten by Him and afflicted. But He was pierced for our transgressions, He was crushed for our iniquities; the punishment that brought us peace was upon Him and by His wounds we are healed. We all, like sheep, have gone astray, each of us has turned to his own way; and the Lord has laid on Him the iniquity of us all." (Isaiah 53:3-6)
On the cross, Christ, the Suffering Servant, bore the penalty of all our sins. Jesus bore the sins of humanity because only He could pay the price of sin – He who had never committed sin. "Can any of you prove me guilty of sin?" he challenged His audience once. (John 8:46)
Nothing could have stopped our Lord from going to the cross. His enemies were bent on seeing Him dead as a way of getting Him out of the way for the reason that He pulled a larger crowd and because He taught the crowds with authority. However, the bone of contention had been that He had become a thorn in their flesh for telling them the truth to their face.
Unbeknown to them, the Pharisees were pushing God's agenda; for without the shedding of blood there can be no remission of sins. Until Jesus willingly gave His life on the cross for the salvation of humanity the blood of sheep and goats sufficed. By dying on the cross, God has taken it to a higher level.
God sacrificed the One who knew no sin that He would become sin for us. Through this exchange, Jesus' shed blood, the Sacrificial Lamb, paid the price of sin and stood in the gap for all of us sinners. Only the Blood of Jesus, the Lamb of God's unique sacrifice can cleanse us all from sin -- past, present and future.
"For God so loved the world that He gave His only Begotten Son that whoever believes in Him will not perish but shall have everlasting life." (John 3:16)
You heard it. Salvation is only found in Jesus Christ – the Saviour of the world.
Read Other Articles In Biblical Reflection