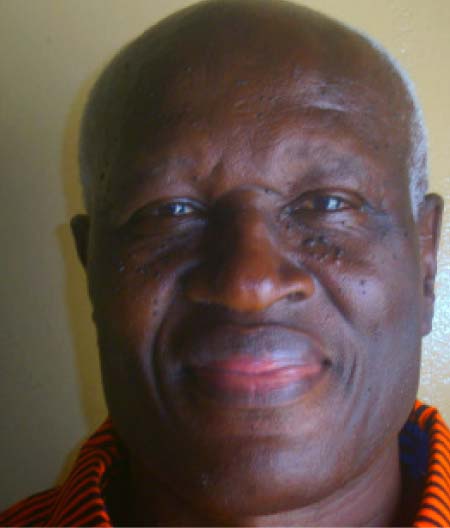 Every true follower hopes to become a disciple. He does not come for a day and leave the next. No, he has come to learn; he has come to the source in order to attain higher heights. He wants to be like the master if not surpass him – like it was in the case of Elisha who asked for a double portion from his master. Certain characteristics of some followers however puzzle us.
Are you following from a distance?
'When things get rough, the tough get going' is a common adage but when hell broke loose and Jesus was being led to Pilate to be judged, all the disciples fled for their lives. One of them though followed from a distance. That was not good enough. He had boasted that when things get tough he would not budge, he was going to stay put. (John 13:37) He could not stand the heat, so he followed Jesus from a safe distance. Are you imitating Peter that impulsive and impetuous disciple? Do you want to follow Jesus but you do not want to endanger your life for His sake? Do you love your life so dearly?
Do you follow Him only at night?
Some people operate at night so that they cannot be easily identified. They 'take shelter' in the dark such that only a searchlight can dislodge them. Nicodemus was one of Jesus' most fervent admirers and followers but he did not want to compromise his status as a staunch member of the Sanhedrin – the then Supreme Religious Council. So he chose a convenient time to visit Jesus - when few people were likely to unmask him. Was this the right move? A true follower disregards the time of the day to relate with the Master.
Uncommitted follower
Are you one of those followers who at night would disguise well enough to go and consult the occult? Nothing new! Saul the crowned king of Israel, when he lost his throne consulted an occult – something he himself had forbidden.
Our Lord Jesus had a clear purpose for His followers. He vouched to make them 'fishers of men'. His target was to train men who would go and fish for other men. Jesus had a thirst for souls. That was His mission to save souls; to wrench sinners from the hands of Satan and his cohorts that they may worship the one true God. Satan is still deceiving people by offering momentary pleasures; things that do not last and that surely would pave the way to hell. He was already condemned and still is, he is recruiting those who together with him will go down into eternal damnation.
"Anyone who loves his father or mother more than Me is not worthy of Me; anyone who loves his son or daughter more than Me is not worthy of Me. And anyone who does not take his cross and follow Me is not worthy of Me." (Matthew 10: 37-38)
"If anyone comes to Me and does not hate his father and mother, his wife and children, his brothers and sisters – yes, even his own life he cannot be My disciple." (Luke 14: 26)
"Whoever serves Me must follow Me; and where I am My servant will also be." (John 12:26)
Read Other Articles In Biblical Reflection