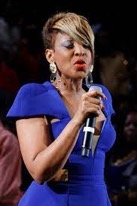 Super Star Entertainment Company, a Gambian owned company that aims to promote both local and international artistes is set to host Senegalese most sensational Mbalax Star Vivian Chidid on a-three-day event slated for 20th, 21st, and 22nd May 2022.
The official announcement was made last Friday at a press conference at Baobab Residence.
Vivaine will therefore be performing in The Gambia for three different occasions which are a Gala Dinner on 20th, Grand Dance on 21st and the Kid Show on 22nd May 2022.
The Chief Executive Officer for Super Star Entertainment, Yasin Jawo said the platforms will go a long way to promote Gambian artists to the international level as they will perform with Viviane, who is highly recognized worldwide.
She added that, all 3 events are geared toward contributing their quarter to national development, through the promotion of the country's music industry.
"Our support to local artists will promote our cultural heritage through music, among others," said Yasin.
She further stated that the success of the events will indeed be a success to the country taken into account that proceeds from the events will be plough back to the country in the form of supporting maternity wards of Gambian hospitals.
She therefore, calls on The Gambia Government, private sector, youth, head of institutions, people of good will and development partners to support Super Star Entertainment in its objectives to boost the music industry in the country.
She assured fans and attendees of the events that Viviane and Gambians artist will all perform to their satisfaction.
Read Other Articles In Arts and Culture