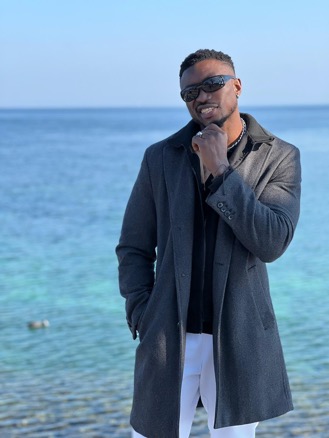 Modou Lamin Beyai, best known for his stage name as MLB which is inventive synthesis of his birth name. MLB is a Gambian Afro- pop/Afro-beat, Dancehall and Reggae Musician. He was born and raised in the Gambia, but currently lives in Germany. MLB was living in the slums of London Corner in the Gambia. He started music at a very young age, inspired by his late father, OUSMAN BEYAI, a Guitarist maestro, song writer, composer, arranger and sound engineer. His father was also member of the great Ifan-bondi Band and played with music veterans like Jaliba Kuyateh, Abdul Kabirr (Lie Ngum) the late Paps Touray, Musa Afia Ngum and Yankuba Saho and many others both in The Gambia and Abroad.
Singing became his hobby at a very early age but unlike his father MLB's desire was to become a professional soccer player. Sadly his father passed away in 2014. MLB's music has so much impact as he entertain and spread positive message across his fans.
The contents of his lyrics are 0% violent. Always make sure his music connects emotionally and touches the hearts of his listeners. Professionally, MLB started music in 2019. However, he knew music was going to be a life time career for him in the early 2014 and as well understood it is part of his genetics. Getting into the real music business, he began as a mobile DJ in 2010, in the process his aim was to be a music Composer and Producer. In the same 2014, he wrote his first song 'I Need You' which depicted love. MLB has four maiden hit singles and has just released his anticipated debut EP called 'Levels' which contains 7 hit tracks.
Read Other Articles In Arts and Culture