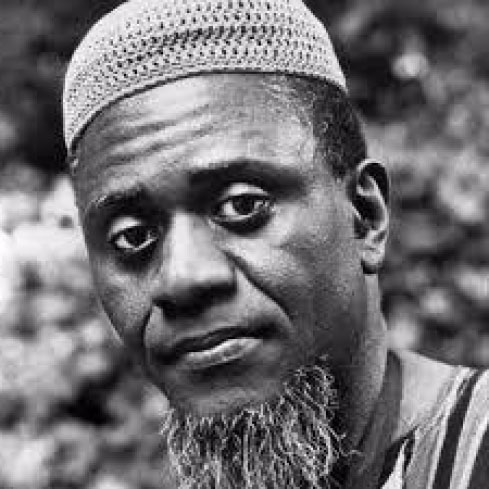 Jazz music is full of many twists and turns in its evolution. This is mainly due to the tremendous freedom inherent in jazz which allows musicians to explore beyond structure and style. We have seen how the music has travelled from mainstream to bebop, and how bebop evolved amid some controversy to Cool Jazz, and how jazz and poetry were merged to become Jazz Poetry. Another feature of this evolution that also needs our attention is the advent of "Free Jazz" and "Avant-garde jazz"
Free jazz as we indicated in another piece , is strongly associated with the concept of freedom, and developed as a result of the dissatisfaction of some jazz musicians with the limitations of bebop, hard bop and modal jazz which had developed in the 40's and 50's. It appeared on the scene in the 50's and 60's, and was an attempt to return jazz to its "primitive" often religious roots, and had heavy emphasis on collective improvisation. It is strongly associated with the 50's innovations of Ornette Coleman, Cecil Taylor and later on, John Coltrane. Other important jazz personalities in this area are Charles Mingus, Eric Dolphy, Albert Ayler, Archie Shepp and Sun Ra.
Free jazz uses jazz idioms, and places as aesthetic premium on expressing the 'voice' or 'sound' of the musician, as opposed to the classical tradition in which the performer is seen more as expressing the thoughts of the composer. It represents a radical departure from past styles and presents an atmosphere where, after playing a quick theme, the soloist does not have to follow any progression or structure and can go in any unpredictable direction. In Free Jazz, the role of improvisation is correspondingly increased. It allows the musicians to free certain structures of bebop, while developing new structures of composition. However, it has remained to be controversial and mainly an underground style, influencing the modern mainstream while often being ignored.
When Ornette Coleman introduced Free Jazz to New York audiences, many bebop musicians and fans debated whether what was being played would even be considered music. The radicals, who embraced bebop as something new and different, had become conservative in fifteen years. To the average listener, Free Jazz can be confusing and sometimes even annoying, but the success of free jazz performance is measured by the musicianship and imagination of the performers, how colorful the music is and whether it sounds logical and not merely random.
Another style of jazz that grew side by side with free jazz is something called "avant-garde Jazz". There is a lot of overlap between free jazz and avant-garde jazz, but it differs from free jazz in that it has more structures in the ensembles, there is more of a game plan and individual improvisations are generally just as free of conventional rules. Most players in one idiom often play in other 'style' too. In a good performance, it is difficult to tell when compositions end and improvisation begin. The goal is usually to have the solos become an outgrowth of the arrangement.
As with free jazz, avant-garde came of age in the sixties and has continued as a menacing force in the jazz underground, often scorned by the mainstream that it influences. John Coltrane became the avant-garde's most popular and influential figure and together with other innovators such as Pharoah Sanders, they helped push the music beyond bebop. Both Coltrane and Sanders are known for using harsh over blowing techniques or to elicit unconventional sounds from their instruments. Pharaoh Sanders is the focus of this piece as we continue to explore the world of jazz and jazz personalities.
His birth name is Farrell Sanders; he was born in Little Rock, Arkansas (the home state of former President Clinton) on October 13th 1940. He is a saxophonist and bandleader, and is known primarily for his brand of free jazz and avant-garde jazz. He is also associated with the post-bop era and has experimented with fusion.One of the founders of free jazz, Ornette Coleman once described him as "the best tenor saxophone player in the world", and Albert Ayler called him the 'son' of free jazz and Coltrane the 'father' of free jazz. Sanders began playing the saxophone professionally in Oakland, California but later moved to New York in 1961.
It is said that the name Pharaoh was given to him by Sun Ra, but the poet Amiri Baraka (Leroy Jones) claims giving him the name after he heard him introduce himself as Farrell and thinking he said 'Pharaoh'. He came into prominence after playing with John Coltrane's band in 1965 and appearing on Coltrane's albums – 'Ascension' and 'Meditation'. He stayed with Coltrane for some time and would have a strong influence on Coltrane's later style. Correspondingly, Sanders was also strongly influenced by his collaboration with Coltrane and the spiritual elements such as chanting would become a feature in many of Sander's works.
Pharaoh is a very spiritual person and he did not stray from this genre of jazz music; as he went on to produce more free jazz that was modified from Coltrane's conception. In 1968, he joined Michael Mantler and Carla Bley to record the album "the Jazz Composer's Orchestra" featuring Cecil Taylor, Don Cherry, Larry Coryell and Gato Barbieri. In 1970, he worked with the wife of John Coltrane – Alice Coltrane on her album "Journey in Satchidanansa". He also recorded many albums on Impulse Records during the sixties and seventies, and did a 30 minute wave of free jazz called "The Creator Has a Master plan" on his album entitled "Karma". This composition featured pianist Lonnie Liston Smith and bassist Cecil McBee. Other famous albums during this period, were – "Thembi", "Jewels of Thought", "Deef Dumb Blind" and many others.
Sanders' brand of free jazz would become less popular in the later part of the 70's and in 1971; he began to diversify his sound. During the period of late 70' and 80's, he explored modal jazz and hard bop and even played some R&B in the song- "Love will find a way". In 1994, he worked with producer Bill Laswell and released the album "the trance of seven colors". Countinuing his work with Laswell, he also released the albums "Message from Home" in 1996 and "Save our Children" in 1998. Sanders would later complain in an interview that despite his pedigree, he was finding it difficult to get work. However, during the period of 2000's with a resurgence of interest in jazz, Pharaoh has been playing festivals and releasing albums. In 2000, he released the album "Spirits" and in 2003 he released two albums,-"With a heartbeat" and a remake of "The Creator has a master plan". In 2010, Sanders was the main attraction at the St. Louis Jazz Festival in neighboring Senegal.
Wishing all my esteem readers a MERRY CHRISTMAS and a HAPPY NEW YEAR.
Read Other Articles In Arts and Culture