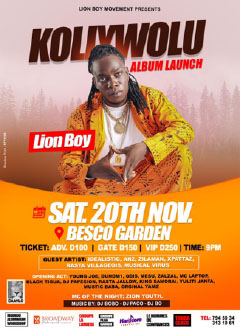 Gambian artist George Malmou, alias Lion Boy is set to launch his new album entitled 'Koliwolou' on 20 November 2021 at the Besco Garden.
Lion Boys has been playing Afro, Dancehall and Raggae music since starting his music career some years ago.
He is appealing to companies and individuals to support him to launch his new album.
Anybody who wants to support Lion Boy can call this number-7945034.
Read Other Articles In Arts and Culture