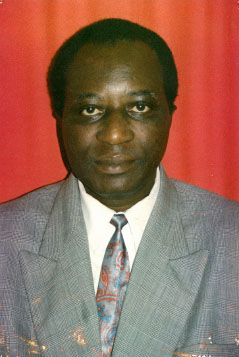 a Play, Sarr Digital, Publishing, 2012, 130 p4 pages, Banjul,
The central theme of The Memorandum is bribery and corruption which still prevail in several countries particularly African countries. The central character and protagonist, TIJAN, raises objection to employment of non-qualified applicants and exposes corrupt practices within the Federal Electricity Corporation (FEC), and is defiant about this state of affairs even before his Senior Management. Some of the malpractices involve deliberate removal of generator parts with the sinister objective to shut down engines and then selling for their own gain vast quantities of fuel that should have been used and towards ruling political activities. Rural populations are also compelled in the circumstances to buy substantial stocks of candles from 'Easylite Candles' a company owned and run by political agents of the ruling UPP: the company also gets to rake in a lot of revenue during the artificial power outages. For assuming this anti-corruption posture Tijan is to incur the full wrath of his quietly complicit superiors in the Corporation and of political leaders within the ruling party machinery. He is ultimately and inexorably served, through machinations of one main man (Sumanguru, main antagonist) a dismissal letter based on falsified information in a secret or confidential report or memorandum that badly discredits Tijan.
Another theme or sub-theme is the subject of CONFIDENTIALITY' in bureaucracies. The lesson here is that the privilege of confidentiality can be abused and put into destructive ends.
Social prejudices constitute another set of sub-themes. One can see the differences in thought persons of different religions in their personal theologies and with regard to inter-marriage. Prejudices also exist in relation to the African caste system and so also in urban provincial ways and life styles.
There is also the sub theme of jealousy and how it affects different partners in different settings, and how emotional tensions can, and are often, diffused in the traditional way.
All the themes and sub-themes are dramatized through the relevant characters: the characters at the Rendezvous (e.g Jarrga, Mahdoun, Batch) are used to provide insight and commentary on the action of the play, theatrical device resembling the 'Greek Chorus'. They help merely to cast light on events especially those that happen offstage and they explain the central plot in the 'denouement' towards the end of the play.
The book is available at Timbooktoo. tel 4494345
Read Other Articles In Arts and Culture