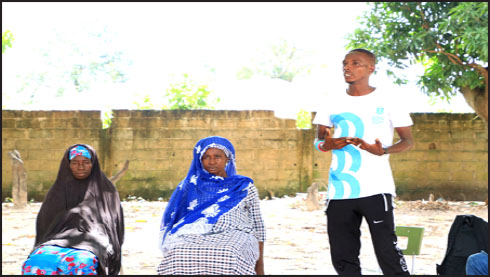 In The Gambia today, over 60% of the population is below 25 years.
This presents a unique opportunity for the country to yield the dividends of a youthful population by investing in their growth and empowerment through health, education and employment, among others.
While these will contribute towards ensuring a resourceful youth population, their inclusion and effective participation in leadership and decision making is vital.
This is particularly more relevant now given the country's current transition into a young democracy.
\Youth inclusion is also essential in ensuring the participation of all in building a solid foundation for sustainable development.
Given their strength in numbers, their energy and interest in partaking in the nation's development, young people must be involved in peacebuilding mechanisms in order to ensure that they take charge of social development both at community and national levels.
This is because, youth participation in leadership and peacebuilding is essential in realising the leave no one behind agenda and ensuring inclusion of vulnerable groups and fostering social cohesion in communities.
Community tensions driven by land disputes, the caste system and political and ethnic rivalries have for long been the root cause of some major conflicts in Gambian communities.
In fueling these tensions, young people based on their vulnerability and limited access to resources and opportunities to self-actualise and protect themselves are often used as drivers of conflict.
However, when adequately oriented and supported, young people can play an effective role in dispute resolution and building and sustaining peace in their communities.
Gunjur, a coastal village in the West Coast Region located about 32kilometers from The Gambian capital city, is home to over 17,000 residents.
The small Kombo South village has witnessed inter-community tensions with Berending, a neighbouring village for years as a result of land disputes.
This tension has previously influenced violent altercations between the two communities and nurtured an age old rivalry.
In addressing such community tensions, there is a need to ensure grassroots participation and contributions in designing community conflict prevention and response mechanisms.
In exploring these mechanisms however, community and religious leaders, women and young people and other groups must not be left behind in order to achieve sustainable peace.
With funding from the UN Secretary General's Peacebuilding Fund UNFPA is supporting youth networks to hold community conversations on peace through its project on Young women and men as stakeholders in ensuring peaceful democratic processes and as advocates in the prevention of violence and hate speech.
Source-Youth News
Read Other Articles In Youth Forum