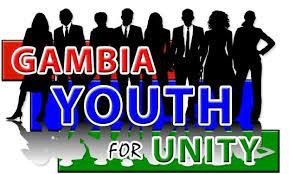 The Gambia is known as "The Smiling Coast."
The year-round sunshine, beautiful beaches, and exotic scenery, only a six-hour flight from the UK, make this West African nation a perfect destination for vacations.
In addition, many retirees from other countries make it their new home for their golden years. However, for the youth growing up in this county, they face many financial challenges unique to Gambia.
Their long-term success is dependent on whether they recognize and address these issues while still young.
Youth throughout Africa, including Gambia, face special challenges when it comes to finding good-paying, steady employment.
The workforce is largely comprised of young adults, so there is fierce competition for the best positions.
Seniority for service companies can be difficult to overcome. Often, youth are left with hard physical labor as one of the most-available options (70% of the workforce is in the field of agriculture).
Young women may face an additional disadvantage due to generally having less education in comparison to their male counterparts. Advances in primary and secondary education have resulted in more universal basic education for both genders.
However, females are still less likely to go on to advanced education.
This lack of training in special skills or a university degree also affects their ability to obtain employment.
Even with training and education, there may not be a need for certain specific skillset in existing job openings.
The Gambian economy may be more in demand of someone to farm peanuts than an office assistant.
Youth in the Gambia should consider starting their own businesses based on their unique interests and goals.
Instead of relying on luck in finding a job, you can be a job creator that would employ others.
Working for yourself can provide more job satisfaction, greater financial stability, and provide valuable products or services for the community.
Start by thinking about your interests and skills. Then, start doing your research. There are many resources that can help up-and-coming entrepreneurs in the Gambia.
You should take time to find out about the support offered by organizations like the Gambia Chamber of Commerce, Startup Incubator Gambia and Gambia Investment and Export Promotion Agency.
Like most countries in the developing world, many Gambian youths are not financially literate.
This financial illiteracy led many youths in taking loans they do not need or poorly management their salaries.
As young people in the Gambia start to receive paychecks from work or begin to profit from their entrepreneurial efforts, they may be tempted to increase their spending.
It may be the first time in their life that they actually have disposable income.
They see others spending money on things like cell phones and new cars.
Young people often spend money because they feel the pressure to fit in with peers, requiring the purchase of material possess
Source-Youth news
Read Other Articles In Youth Forum