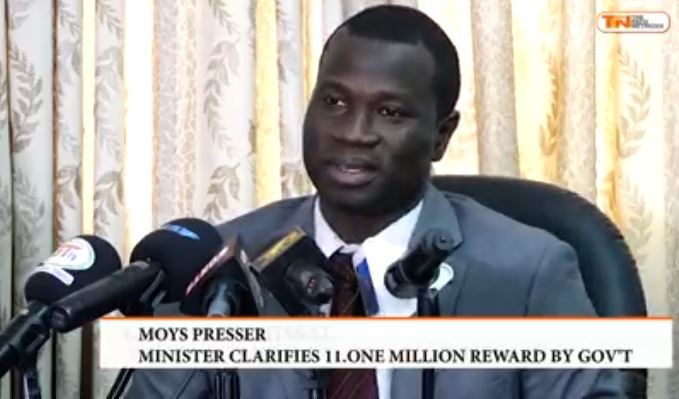 The minister was speaking at a news conference organised to clarify issues after the national team on Monday boycotted a presentation of D11.1 million by President Barrow, claiming that "government is not serious about them and they deserve respect".
The minister further said that the D11.1 million is a token of appreciation to the boys and not related to their match bonuses as claimed.
"What we presented at the State House was some kind of a reward (a token of appreciation) for the team qualifying for the AFCON. D11.1 million is what government can provide at the moment for the national team for qualifying," the minister said.
"The D11.1 million is not related to their winning bonuses. The winning bonuses have been paid fully. In fact in one of the games, the players were paid match bonuses when they did not even win."
In addition, he said government has been investing quite adequate human resources in the last one year in terms of ensuring the team qualifies.
"Government provided funds for the Senior Scorpions through my ministry. They (GFF) submitted budget and we worked according to their budget and each player who appears at every game, whether he played or not, is paid an appearance allowance or a camping allowance. And if they win, they are paid an additional amount as bonuses for winning the game and if they draw, they are paid half of the amount that is calculated in full winning bonuses," he went on.
"We do not owe the players anything including allowances or their rightful privileges."
The minister added that from September last year to date, government has spent D105 million on the qualification campaign of the national football team along aside other sporting association.
Meanwhile, the Gambia Football Federation (GFF) said that they are in talks with players to accept the money given to them by the president.
According to communication and marketing director at GFF, Baboucarr Camara, the money given is not only meant for the players but also the technical staff as well, noting that the technical staff did not say anywhere that they do not want the money.
"We are already engaging them and there are positive signs the players would accept the money."
Read Other Articles In Sports