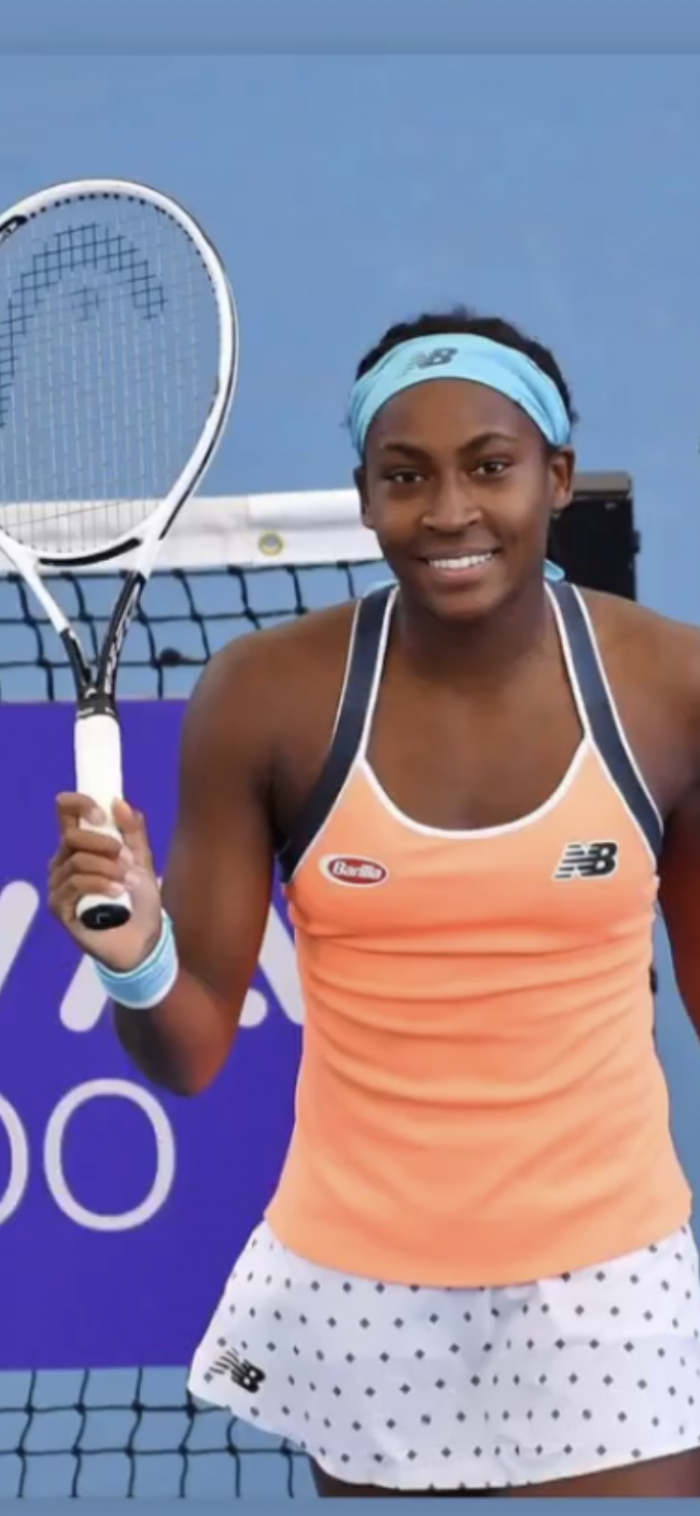 Gauff achieved her new career high days after making a deep run at the Dubai Open where she reached the quarterfinals of the WTA tournament. Gauff, who turned 17 this past Saturday, is the youngest player to make the top 100 in the history of the Women's Tennis Association. The 17-year-old phenom was rewarded for her incredible campaign in the all-England-club which saw her knock five-time Wimbledon champion and one of her idols, Venus Williams out of the tournament. Coco eventually reached the round-of-16 at Wimbledon, earning her global recognition for what was a remarkable breakthrough year for the young American. Since then, Coco has been a constant presence and performer at both the WTA events and the Grand Slam tournaments.

As recent as last month, Coco reached number 38 in the world as reward and testament to her hard work - coupled with her formidable campaign at the Adelaide International Open where she reached the semifinals of the tournament held in Melbourne. She lost in the semifinal to Belinda Bencic in a tough three-set-thriller 6-7, 7-6, 2-6 for a place in the final. Bencic then fell to eventual champion, 19-year-old teenager Iga Swiatek from Poland in the final.

With many Grand Slam match victories to her credit, including two famous wins over legendary Venus Williams and one against reigning Australian Open title holder Naomi Osaka, Coco is fast becoming a formidable force to be reckoned with in the Women's Tennis. She is also doing extremely well in the Women's doubles rankings, occupying no. 40 along with partner and fellow countrywoman Caty McNally from Cincinnati.

Coco's rapid rise to stardom has been the best tennis story since she turned pro in 2019 and made her debut at Wimbledon as a 15-year-old sensation.
She is scheduled to play the Miami Open which kicks off on Monday.
Read Other Articles In Sports