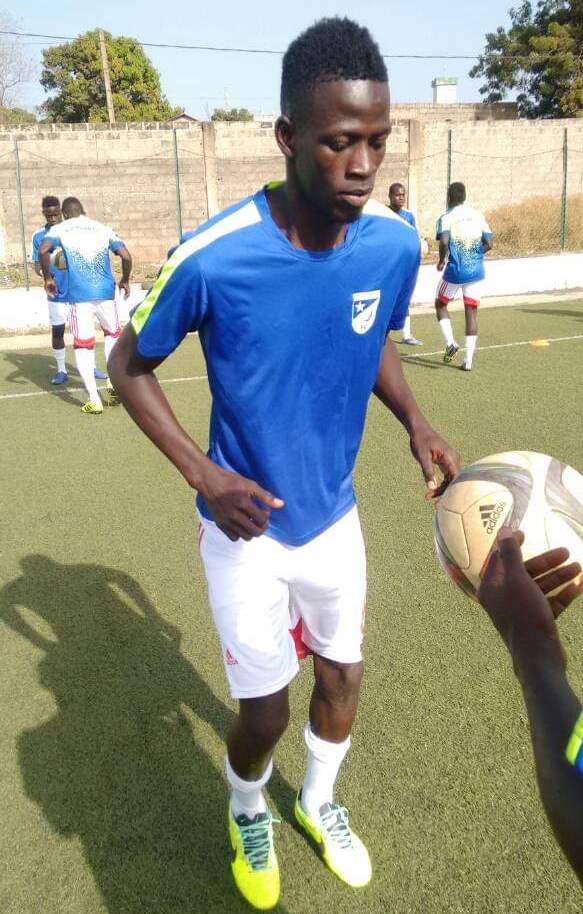 BK Milan defender Modou Sillah left the source of the Gambia last Friday night for Turkey together with his Uncle Bafoday Sarjo who escorted him for treatment.
Modou Sillah has been battling with heart, lungs and kidney problem for the past two years.
"We landed in Turkey yesterday night and made an arrangement with someone (a Gambian brother) to come and pick us instead of the hospital. This is because when the hospital picks us up they will take us straight to the hospital to start the treatment and we have no money to pay for Modou Sillah treatment," said Modou's uncle, Bafoday Sarjo.
He added that they are in Turkey with absolutely nothing, adding that they cannot even pay for their accommodation let alone pay to have the treatment for the helpless player start.
"Ousman (Cho) Drammeh made an arrangement for someone to accommodate us and also promised to do something by looking for support. I only have with me $20 (D1000) in Turkey and nothing else, he went on."
Mr. Sarjo noted that the doctor contacted them over the weekend about their arrival which he confirmed, adding that the doctor later asked whether they would be coming on Monday to the hospital for checkup which he answered in the negative because they do not have any money to pay for checkup let alone pay for the treatment.
"I'm urging all Gambians to help us pay for or support Modou's treatment in order to save his life", he further appealed.
He explained that during their way to Turkey on Sunday, the boy nearly collapsed due to the long journey but had to remain strong because he is a footballer.
"We really need help and are calling on businessmen and women, government, private sector and anyone who can help to come to our aid and help a brother, he also said."
He thanked God that one part of the treatment is out which is departing The Gambia for Turkey, adding that what is left now is payment to start the treatment and accommodation.
Read Other Articles In Sports