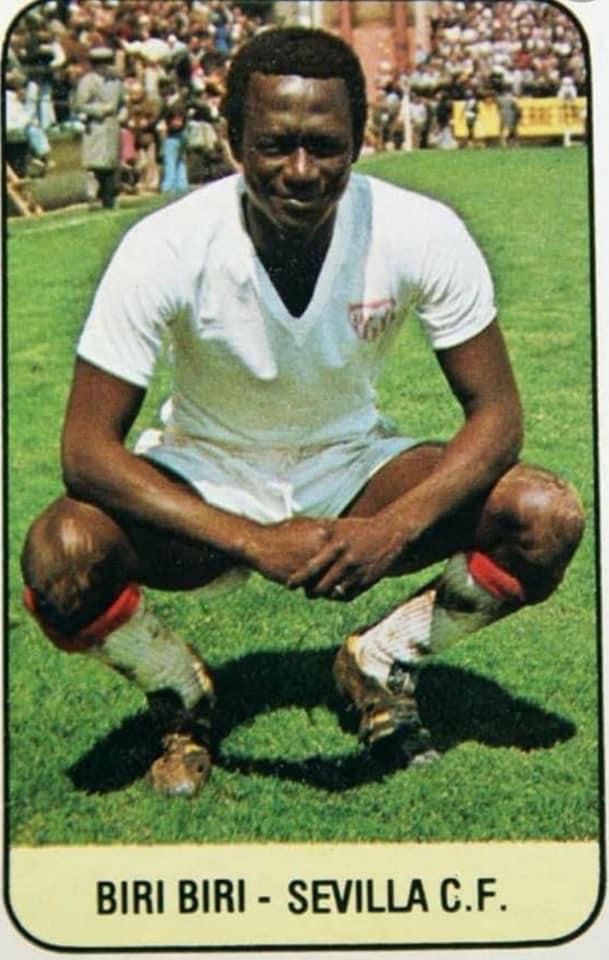 I have known Birri since we were kids growing up in the same neighbourhood in Banjul. He was at Perseverance Street and I at Primet-only a short 2-minute walk along Sam Jack Terrace, and were at each other's compound frequently.
For those who knew Banjul well, they would tell you that all kids used to play street football and other sports before moving to the next stage of school sports; and then from there to LEAGUE football and to INTERNATIONAL football for those who had the ability and the passion. And Birri was no exception; the only thing that made Birri an exception was his special talent. His skills were advanced; his movement was intricate; the famous Senegalese football commentator Ahlu Ndow was the one who added another Birri to his nickname (maybe from fascination) he then acquired the double barrel "BIRRI-BIRRI" that is how he got that name.
It was at Primet Street games that Birri's talent was first identified by Kottoh Ebou Conteh a retired Gambia United defender who introduced the young Birri to the league to Black Diamonds, Augustinians, White Phantoms and other 1st division teams.
I played on the same team with Birri at both league (Augustinians) and national team level. We also played on opposing teams. What I can tell you from my encounters with him is that Birri was not an ordinary footballer, he was in a class of his own; his was a special talent, a gift from God. Why do I say this? He was not taught football by anyone; there were no local professional trainers then; Birri had never travelled anywhere for football training. All he did was just pick up a ball and did amazing things with it. All at once from Perseverance and Primet Street he could dribble like magic, he could pass the ball well.. he could head the ball with authority and focus….. he could shoot with precision, standing or in the air it did not matter to him… he could juggle the ball continuously using different parts of his body…. and all with amazing consistency and ease. Birri was the only player I knew who switched multiple positions in the same match from defence to midfield to forward; he was so versatile. A team defender once said that to tackle Birri was like entering a magic circle: welcoming but deceptive.
We ask: where and how did he acquire all these phenomenal abilities and competencies? That is why I said "a gift from God". And finally, besides all of his abilities, his substantial contribution to Gambian football (as player, manager, coach, and administrator) his remarkable feat in Europe, Birri was always humble, down-to-earth, modest, selfless and kind. Therefore we can also say Birri himself was to the Gambian people a gift from God. God gave him to us; God has taken away. May his soul rest in peace!!
May his soul be granted entry into heaven!! And his memory be a blessing to us all !!!
Read Other Articles In Opinion