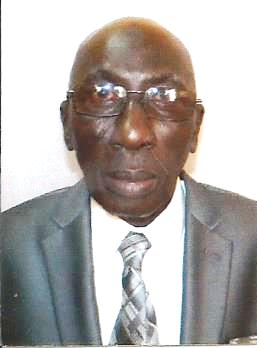 The Organisation of Islamic Conference (OIC) is scheduled to take place in The Gambia in 2022. The Conference which suffered great set back due to the Corona Virus Pandemic, according to the Gambia Secretariat spokesman Mr. Fadera, The (OIC) has fully recovered and is fully prepared to meet the target date for the completion of most of the projects in The Gambia.
Mr. Fadera went further to state that almost 70% of the project will be fully operational and with those projects which are notcompleted, the construction work on these project will continue after the conference such as the JAMNAGOR HOUSING ESTATE in Senegal which is now near completion several months after the conference in Senegal ended.
According to the spokesman of the secretariat (OIC), the Secretariat has secured One Hundred Million Dollar from donor countries to finance the cost for construction of roads network throughout the country, hotels, a significant improvement in the supply of water and Electricity updated to meet the demand of the conference, a remarkable extension of the airport infrastructure and last but the least, the security sector to ensure peace and tranquility throughout the conference and after.
To this end, over two hundred security personnel would be trained in Turkey to achieve the professional competence that is required to guarantee that the use of modern security equipment will ensure that no area will be left uncovered throughout the country.
In order to facilitate proper accounting procedures, all expenditure will be approved only by the Saudi Kingdom in accordance with their procurement procedures and as such these procedures most go through the bureaucratic system of the Saudi which also consume most of the time that secretariat has to accommodate.
The atmosphere of suspicion that prevailed is no more. The Prophets of Doom who were engaged in pessimistic speculation as to whether the conference will take place of not, have miserably fail to arouse septic rumors mongers whose disreputable attempts to discredit the Gambian secretariat of the Organization of Islamic Conference and to disseminate misinformation to the Gambian Public, leaves much to be desired.
The remaining events that will earn The Gambia the most needed socio – economic development that the OIC will provide, enhance achieve their aspiration of Gambians to become and will continue to be a nation renown for hospitality and peace.
We urge each and every citizen to be aware of their responsibility to observe and respect the rules and regulations in order to maintain the favourable qualities necessary to achieve the maximum benefit from all that the OIC has brought out door steps.
The author is a UNDF Sponsored Award winner. He is the retired but not tired Editor of THE GAMBIAN; a weekly publication circulating from 1975 to 1994
Read Other Articles In Opinion