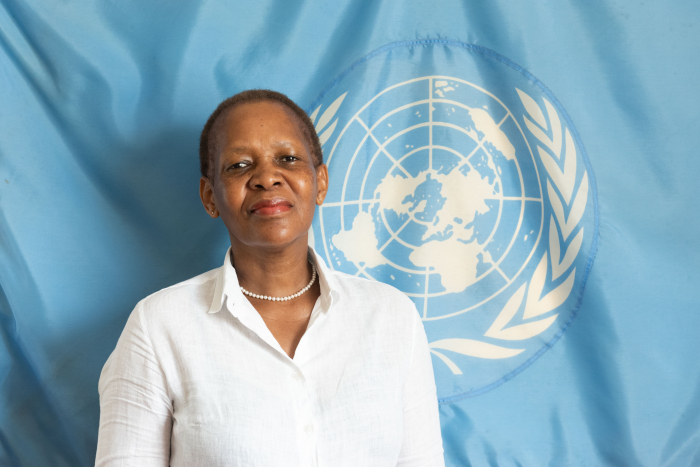 We celebrate World Food Safety Day to draw global attention to health and nutrition issues caused by eating food and drinking water that may be contaminated. Food safety principles play a significant role in ensuring that food remains safe in every stage of the food chain, from production to consumption to prevent foodborne illnesses. It is a shared responsibility of the government, producers, and consumers that food remains safe in all value chain categories.
The Food and Agriculture Organization of the United Nations (FAO), in partnership with the World Health Organization and other UN Organizations make efforts through World Food Safety Day to draw attention, mobilize action to prevent, detect and manage food borne risks. Through complementary mandates, FAO and WHO cover a range of issues to support global food safety and protect consumers' health.
The theme of the World Food Safety Day 2022 is "Safer Food, Better Health". This year's celebration stresses the significance of food safety to create a lasting change in people's choices, behaviour and inspire actions to manage foodborne diseases to safeguard human health, facilitate economic growth, enhance food and nutrition security and promote sustainable development.
In this trying times, FAO, WHO and the UN family are ready to support the government to ensure safe and nutritious food for all. Joint and collective responsibility is called for including the Ministry of Agriculture, food producers, processors, vendors, and the consumers to adopt better cultural and business practices to ensure that food is safe along value chains. Safe and nutritious food will address hunger, malnutrition and mortality of infants.
Every year about 600 million (almost 1 out of 10) people fall sick, and 420,000 die globally due to food contaminated with bacteria, viruses, fungi, toxins or chemicals. Children under five years carry the biggest brunt (40%) of the foodborne diseases problems and challenges. We need safe food not only for better health, food and nutrition security but for better livelihoods, economic development, trade and the international reputation of countries..
Through the Codex Alimentarius Commission, the FAO and WHO set out international food standards to protect consumers' health, ensure fair practices in the food trade, and provide capacity building for countries to implement Food Safety Systems. In The Gambia, the Food Safety and Quality Authority (FSQA), in partnership with FAO is building a strong and sustainable national Codex System that will effectively implement Codex standards, guidelines and procedures through the Codex Trust Fund 2A Project. This system will help develop food safety laws and policies to protect the consumers' health and facilitate national and international trade, thus making the national food control system more efficient and effective.
This occasion of the "World Food Safety Day" on 7 June is an opportunity to create awareness among policymakers, food business operators, and the nation at large to ensure that the food we eat is safe. Whether you produce, process, sell or prepare food, you have a role and a responsibility to keeping it safe.
FAO will continue to support the FSQA and other Government Entities, regional economic community organizations, the private sector and civil society stakeholders in the National Food System in their contribution and steadfast commitment to creating efficient CODEX Systems and making food safe. .
FAO brings longstanding experience and capacities in strengthening systems of food safety and quality control with its technical support to member states in the areas of value chain development and investment, agroindustry and agribusiness enterprise development, urban food systems and food loss and waste. Food Safety is a complex process that starts on the farm and ends with the consumer. FAO offers overseeing all aspects of the food chain, thereby providing a unique vision and technical support to address food safety.
Read Other Articles In Opinion