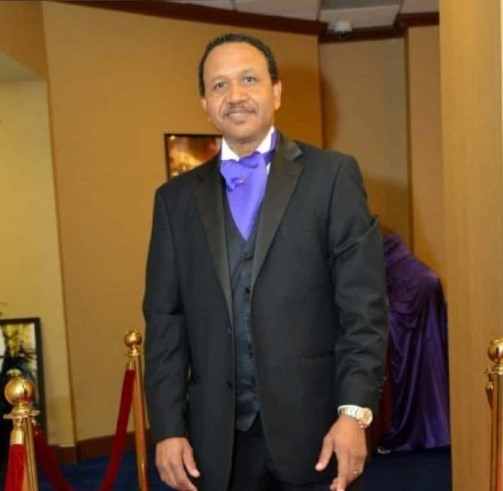 As usual, I prayed Fajr, and started looking over the WhatsApp messages I deliberately ignored just having gone to bed the previous night, or missed, during the rolling night hours, of deep sleep.
I began chatting with my youngest sister, whose message, I just saw, when she ought to be sleeping at this time, given the huge time difference between Johannesburg and Atlanta.
I saw one of the messages which sadly, informed me of the passing away, of a long time schoolmate, Gibou Sang of Lancaster, whom, I've not seen for over 30 years, since we departed from Muhammedan primary school in the early seventies.
"G" baby, as we fondly used to refer to him, was a prolific football player; he made, inter-primary school (those days), the envy of football lovers, worthy of missing, without regret, Grade A, football matches such as Real vs. Wallidan, when Windley and Muhammedan primary schools, for example, were scheduled to play at KG5.
As I scrolled down the unread WhatsApp messages, I stumbled onto an unexpected message, which made me exclaimed in a manner, uncharacteristic of self; and soon followed, were by messages from the rest of the brotherhood; the kneejerk messages started raining down, one after the other - showering our cool brother, who just departed this world – with holy water – John Jabel Leon Prom, fondly referred to, as "Boy Prom", or simply Jabel, or John, to some of us like Kunta ("Chef") and Gabs ("Aggrey"), who had spent over fifty (50) years of childhood up-bringing, and street-life socialising as young "ndo'ngo boys", growing up, around Lancaster-Sam Jack Terrace, and sharing pages, out of torned exercise books, unsharpened pencils, and erasers, at uncle Banka Fowlis's study sessions in Banjul.
The first WhatsApp Group message, and subsequent messages, were thus:
"Death hit us hard again …; Innaa lillahi wa innaa Illaihi rajioun; Our beloved brother John Jabel Prom passed away", Pa Amadou Jallow, Maryland, USA
"Uh no!!!! Inna lilaahi wa inna lilayhi rajouon. Boy Prom!!!", Adama Deen, Johannesburg, South Africa
"Allahu Akbar. Inna Lillahi wa inna illayhi rajihoun. Oh my God, what a sad and devastating news Pa. John is gone? What a lost. Let us all take heart and start our prayers for him, and all our departed loved ones. May Allah have mercy on his soul, and may the good angels receive him, and Allah grant him the highest Jannatul Firdausi. Allahuma Ameen Yarabi. Rest in peace dear", Aji Amie Jaye-Jeng, elder sister of the Brotherhood, Kanifing Estate.
"John my brother, what a classic human being. May Allah bless and welcome him to the highest Jannah. RIP. Boy Prom", Saihou Kunta Sissoho, Brusubi.
"Inna lillahi wa inna illayhi rajihoun …what a devastating sad news. We have lost a truly exceptional friend and brother, full of energy, kind, sincere, humble, and respect friends. May the Almighty Allah, reward him for his kindness, and all his good deeds", Sal Jack, Abidjan, Cote d'Ivoire.
"Inna lillahi wa inna illayhi rajihoun; I have lost a brother and friend today; I will forever missed you; sleep well, till we meet again", Abu Mboob, Johannesburg, South Africa.
"Big boys, yet another of our true & real brother, has gone. Boy Prom was a good man. May Allah forgive his sins, and welcome him, into the highest place in Janna", Gibou Aggrey Njie, London, UK.
"My day is upside down", Dr. Jimmy Carr, Maryland, USA.
"We have lost a good man, a magnet of goodness. May Allah Grant him Janna/heaven", Malleh (Byes) Wadda, Fajara.
"Inna lillahi wa inna illayhi rajihoun, a true gentleman and friend is gone; May Allah, grant him janna tufridus", Dr Presi Jack, Maryland, USA.
These were the words of the brotherhood, as we try to process what this sad news means for us, individually, and collectively, going forward.
Jabel, like many, drew his social strength, not only from the brotherhood, but more so, from the pillar, and the heroine-rock, standing tall, and always ready to lend a shoulder for him to lean on – his wife, Pamela Evans Prom, fondly referred to as aunty Pam. In the sunset years of his life, because of physical distance, and ill-health, some of us lost frequent touch with brother Jabel, albeit, he will always try to reach out to some of us, to pass on a message, to the rest of the Group, especially, of his wellbeing, and, asking for more prayers.
In the words of aunty Oley Dibba-Wadda (wife of Byes), "Uncle John, was the epitome of the classic gentleman in character, tact, style, and respect for humanity – a "rare breed", who rarely comes in his make-up; an individual, with whom, everyone who crosses his path, consistently, have the same thing to say about him – nothing, but positive testimonies. If qualities of humility, kindness, generosity, empathy, compassion, belief, love, family values (all in one) could keep anyone away from death – Uncle John, you would be one of the last to go. I could never get enough of your sense of humour, your contagious laughter and your positive energy. I always looked forward to you and I, ganging up, to tease and make fun of Byes. Thank you for being you, Uncle John. You have been an amazing uncle, husband, brother and friend, and we will miss you dearly."
Jabel's humanity, and empathy for others, is best characterised by our sister, Aji Amie Jaye's, remorseful comment, for missing Jabel's unannounced visit, to her house at Kanifing Estate, during his last Christmas trip to Banjul. She said, "he visited me during his last trip to Banjul, but we couldn't see each other, which hurts me so much. I was at a funeral when he called to say he was at my gate; he waited, and waited… but left, just before I reached home, because he had another appointment; as he was supposed to leave the same day, or next, back to the US - the last time we spoke." That was Jabel, the compassionate, the aggregator; he was truly "nitay" … as the Wollof would say (i.e., "human" in its purest form, unadulterated!); he had time for everyone.
In the political economy of Vous-26, Jabel was a centrist ideologically…always acting as a balancing force, between the two unassuming forces, of the Brotherhood; he was always busy knitting and sewing the pieces of mosaic cloth, which bonded us together admirably, over the past 50 years, and counting, Masha Allah; thanks to a gentleman, who has now departed this world, to join yet a class of gentlemen of the brotherhood: "Mustapha Chux Jallow, Fams, and Alagie (Als)". May the almighty Allah, grant them all, Jannatul Firdausi, aameen.
John's two social passions were twofold: love for football, and making sure, he plays his role to the "T", when the brotherhood parties, were organized (Lol). I will not talk about the latter, but the former, for he was larger than life character. During the many parties we organized at Pa Alieu Lett's house (our Kotoh), at Dobson Street in Banjul as high school youngsters, Jabel, was always, in charge of the list of worthy invitees.
On his second passion, Jabel was one of the youngest to ever play for the senior soccer team at St Augustine's High School, with the likes of his pal, Byes (Malleh) of the Vous. But what do you expect… John… unlike most of us growing up in Banjul, "was born wearing a golden soccer boot, in his foot", if I can paraphrase, a famous political maxim, coined by a former Texas Governor, and keynote Speaker, at the 1988 US Democratic National Convention (Gov. Ann Richards) … who referred to the then Republican Presidential flagbearer at the time… Bush 43rd - of having the privilege of being born in a realm of political dynasty, with a silver spoon in his mouth. And Jabel, like 43rd, was born in a house of football dynasty in Banjul - Promkunda and Augustinians! His late dad, Uncle Pa Louis Prom of blessed memory (manager and owner of Augustinians) - will always be remembered (even by youngsters of my generation, and diehards of Augustinians) – animatedly, running the touchline of the Box bar Stadium soccer pitch, on a tense Sunday football match between Augustinians and Arrance - two bitter derby arch rivals, of "Sajetawun" (Soldier Town) in Banjul, during FA finals. Having the doyen sports broadcaster and commentator, par excellence, Kotoh Sidi (Jammeh) of yester-years Radio Gambia – working majestically the mic, would make any spectator, animated and edgy, in their seats, at Box bar.
Kotoh Sidi, was an inspiration for many youngsters like me – for we had to scramble, many a time, for our lexicons after football matches, impressed with his bombastic verbosity, and command of the English language, describing how Kotor Biri, or E-Drammeh, used to daze opposing defenders.
Jabel's skilfulness in football as a defender, must definitely have come from sitting, and watching the old dad, working the blackboard with the team rehearsing strategy, and tack-ticks, of how to defeat the enemy, during the many night vigils when Augustinians used to camp at Prom-kunda, Lancaster, prior to next day soccer matches.
Being the ever gracious man, in his final sunset messages extended to his beloved family, he extolled special message of gratitude to his wife, for her unselfish, devotion to her marriage, love for their kids, Harry, and Sukai-Nellie; and the many difficult days and nights, she spent, attending to him, as his personal care giver, while infirmed.
In the words of aunty O., he said, "aunty O., gaeraem malen ma suma jabarr"; an expression of final attestation of content of a husband, in the eyes of God, to a hubby, for being true, to her oath of marriage, as prescribed in biblical Christendom doctrine of marriage for: "better, or for worse, for richer, or for poorer, in good and in bad times."
"Gache ngalama Evans!!! Jarejeff, Saligaye rafetna, sunu jabarr."
Boy Prom … you have beautifully accomplished your journey on this earth, bro. We thank you for being part of our lives, and for making us, better people for 50 years … always smiling and giving, "Jarejeff" Prom.
Until we see again … rest in peace, bro.
"Hamba Kahle" (Zulu for good bye), Adieu.
On behalf of the entire Vous-26 Brotherhood, the Njie family of 26 Clarkson Street, Banjul, and all other friends – we wish to extend our heartfelt sympathy, and condolences, to the entire Prom and Evans family of Banjul, and abroad (USA), for the painful loss of our dear brother, John Jabel Leon Prom.
By: Adama Deen
On behalf of Vous-26
Brotherhood
(26 Clarkson Street, Banjul)
22 June 2020
Read Other Articles In Opinion