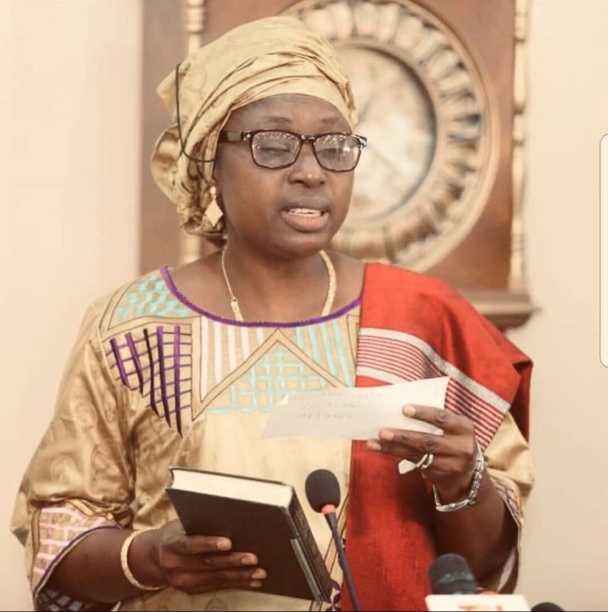 While leading the launch of social protection response in Janjangbureh, Central River Region, Minister Kinteh said taking care of women and children is vital because they are the protectors and future leaders of the country.
The UNICEF funded programme was done in a form of donation of food items and sanitary materials to be distributed in Central River, North Bank and West Coast Regions.
She reminded Gambians that the pandemic is real in the country, describing it as a killer disease, urging Gambians to follow the precautions in order to avoid contraction of the virus and its spread.
Minister Kinteh said the support is strictly meant for women and children, hoping that the donated material will be delivered to beneficiaries.
According to her, each household will receive one thousand dalasis every month for their daily feeding for three months.
Governor of Central River Region, Sheriff Abba Sanyang said beneficiaries were selected based on a survey conducted by his office.
He hailed the minister and her delegation and UNICEF for the support to vulnerable households in his region.
Governor Sanyang assured Minister Kinteh that the donated items will be delivered to the beneficiaries especially those in hard-to-reach communities.
Speaking on behalf of beneficiaries, Opper Barry from Laminkoto expressed gratitude to the Ministry of Women for the gesture, describing the donation as vital and timely.
Chairperson of National Women Council, Isatou DA Sawaneh hailed UNICEF for funding the programme.
Read Other Articles In National News