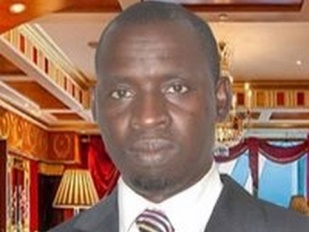 ...has called on members of the association to set up an interim committee that will comprise professionals with sound knowledge in photography to be able to govern the affairs of the association until a proper congress is held.
In a press release seen by The Point, Mr Trawally said the term of office of the current president of GAPP Dawda Bayo and his executive member expired on the 1st of September 2020.
According to rules and regulations agreed as enshrined in Section (A) of the association's constitution, when the association is in crises or dormant, the co-founder of the association if deemed necessary, can call for an extra Ordinary Congress with immediate effect to elect new officers.
However, BT as he is widely referred to, indicated that the association has been dormant for the past two years without holding congress with members claiming no financial report from the executive has been presented before the general body.
"Members were expecting the president and his officers to give an account of the association during the period years they serve but no report has been presented".
He explained further, "Dawda Bayo is currently busy representing the association at a meeting held at the Ministry of Information, Communication and Infrastructure regarding the COVID-19 proposed fund for the press including photographers. A couple of days he made some comments in the photographers' forum imposing conditions that any photographer who wished to benefit from the said fund shall first pay the sum of one thousand and five hundred dalasis (1500.00) for membership identification card,".
This package, he went on, is to assist the media and photographers amid the coronavirus pandemic, adding that it has nothing to do with membership contributions.
"Members of the association revealed that for the past 6 years the president and his executive, while in office could not organise proper meetings or any activities for the welfare of its members until such a time, which means there is something happening."
Trawally on behalf of the members, thanked the outgoing executive for their efforts and contributions during the past six years they served in office.
Read Other Articles In National News