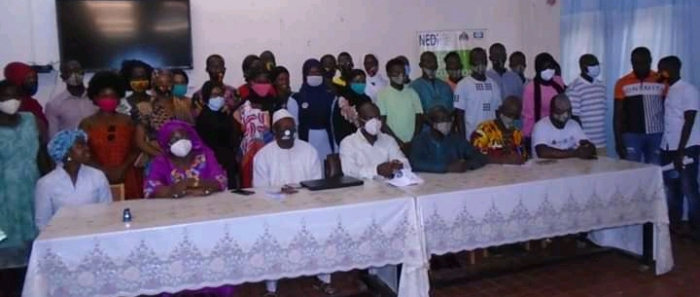 The 5-day training is underway at the Regional Education Office in Brikama.
The training is meant to support and nurture youth entrepreneurs and start up enterprises.
Lamin Sanneh, Governor West Coast Region told participants that the world is control by business people and to be a businessman or women you most have a steady mind in order to achieve your goals.
Governor Sanneh called on participants to do justice to the initiative for the well being of the society and country at large.
Saikou Sanyang, Permanent Secretary Ministry of Youth and Sports said the initiative is part of his ministry's plans to improve business ideas for young people of the country.
PS Sanyang advised trainees to focus on the training as well as make best use of the knowledge gained in order to be productive in society.
Sillah Conateh, board chairman NEDI said they would continue to support the Ministry of Youth and Sports in its strategic vision in line with the National Development Plan on areas of youth productive engagements through series of interventions with their structures such as NEDI, NYC, NYSS, PIA, among other partners.
Mr. Conateh added that NEDI is cardinal especially in the creation of enterprise and employment opportunity for young people in the country.
Read Other Articles In National News