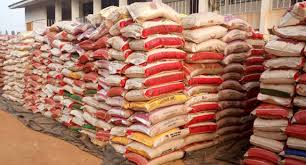 The food aid, he added, is designed to ameliorate the living condition of average Gambians amid Covid-19 pandemic.
Sulayman Saho in a recent interview with this reporter, stressed the need for citizens to be vigilant and to participate in the distribution process of the food package, saying the money that government spent on the food package is from the national budget.
"Chiefs, Alkalolu and Village Development Committees must serve the needs of their communities at this trying moment rather than their individual interests because those days are gone when traditional rulers will be used against their own people," he said.
The Central Badibou Lawmaker thus called on VDCs and Ward Councilors to be keenly monitoring the food stores and distribution centres. The distribution process, he reaffirmed should not be politicize because President Barrow Youth Movement or National People's Party (NPP) are not mandated neither by the legislature nor the executive to spearhead the distribution process.
Read Other Articles In National News