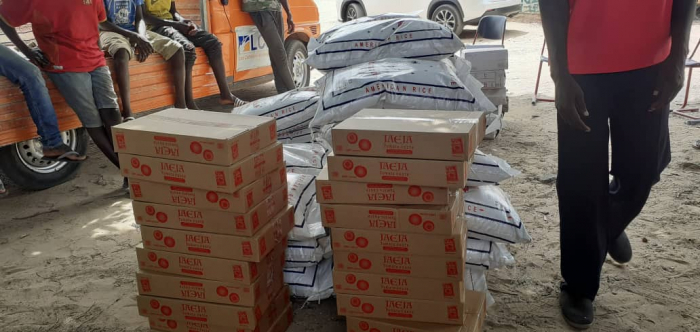 The company donated 30 bags of 25kg rice, 1000 sachets of tomato paste, 1000 sachets of milk powder, 1000 sachets of spaghetti and 50 cups of sugar among others.
Abubacarr Jawara, chief executive officer of GATCH Group said the people of Sanyang deserved the donation like any other community in the country, saying there is only mutual respect between him and the people of the community.
"We are all in this together. Therefore, when we (GATCH) get little we will share it with people and when we get more we will do the same," Jawara said, promising that they will continue to support the needy.
Muhammed Touray, a friend to Mr Jawara said Mr Jawara could have decided to stay abroad but he deemed it necessary to return to The Gambia and contribute in nation building through investment and employment.
Yusupha Jassey, secretary of the Sanyang Village Development Committee expressed gratitude and appreciation to GATCH Group for the support. He said the GATCH boss has been rendering support to Sanyang village for several occasions.
He said last year Mr Jawara provided water supply for the school, tiled their central mosque and provided 300 bags of cement to the school to create conducive teaching and learning environment
Representing the village Alkalo, Lamin Jabang commended GATCH for the gesture, saying the entire village recognized his support to the development of the community.
Read Other Articles In National News