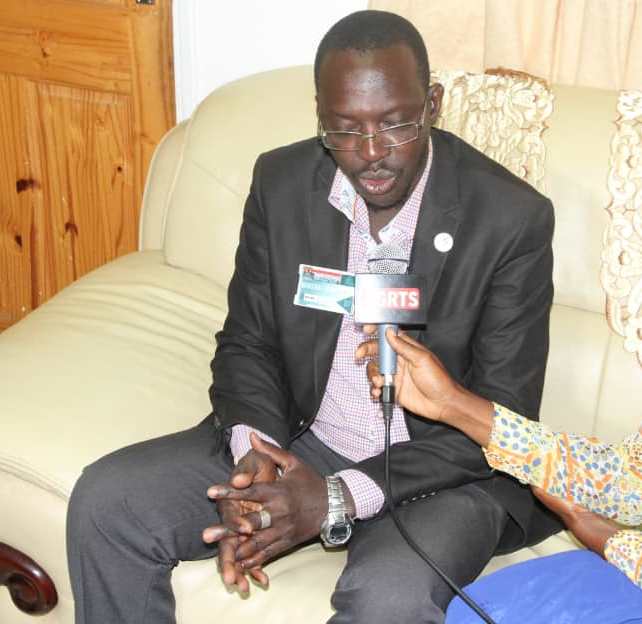 "We salute the government's efforts for doing the right thing and urge all Gambians to continue participating in the constitutional building process to usher in the 3 Republic," Nfamara Jawneh told The Point in an interview this week.
He also commended the Constitutional Review Commission (CRC) for its effort in drafting a new constitution through nationwide consultations and called on the Independent Electoral Commission (IEC) to develop its own policy on conducting elections and its related activities in the context of covid-19 pandemic.
The rights activist observed that covid-19 should not undermine Gambia's democratic process. "Activities such as voter education using mass media and voter registration could be carried out while observing social distancing," he argued.
Recently, The Gambian Civil Society, under the auspices of Tango called on the Independent Electoral Commission (IEC) to honour its mandate by doing timely conduct of voter registration leading to the holding of a constitutional referendum by the end of 2020.
"Being fully aware of the impacts of covid-19 pandemic and time limitation towards the 2021 election, the Civil Society urged the IEC to share with the people of The Gambia its plan of actions, calendar and challenges thereof relating to the conduct of voter registration and referendum. This will allow for proper planning with major stakeholders including the Ministry of Health, resource mobilisation and citizen engagement for the exercises to be rolled out while upholding recommended barrier gestures to prevent the spread of covid-19,"
Mr. Jawneh observed that the aspirations of the people of The Gambia are to hold the 2021 election under the new constitutional framework to usher in a new democratic era for the current and future generations.
Read Other Articles In National News