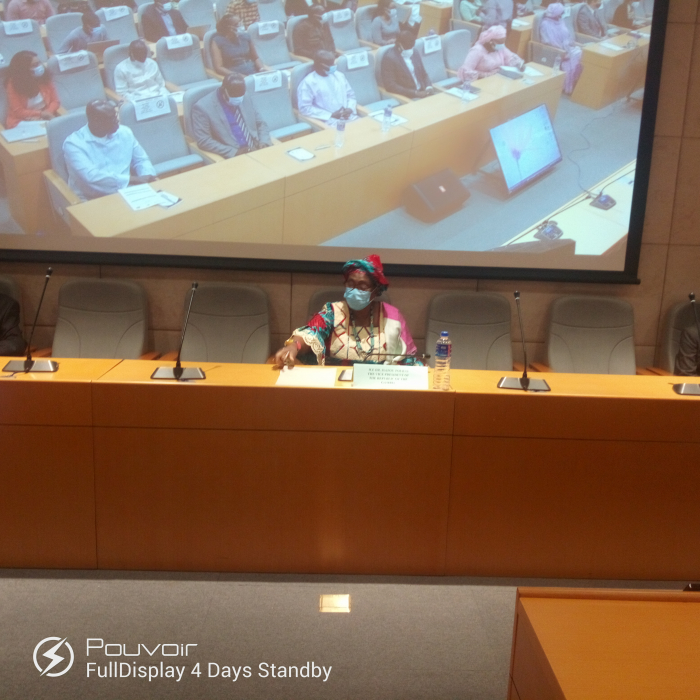 The convergence was on National Coordination on Migration (NCM) mechanism progress report 2020 as well as its plan for 2021.
The event was held at the Sir Dawda Kairaba Jawara International Conference center at Bijilo and it was chaired by the Vice President Dr. Isatou Touray.
The meeting brought together members of the cabinet, civil society, the media, the security personal and Gambia Bureau of Statistics.
Speaking at the meeting, Dr. Touray stated that since the launching of the NCM in November 2019, the NCM has been a government led inter agency platform for all migration actors, chaired by the Office of the Vice President. She added that the NCM's work is aimed at timely addressing of migration plans and ensuring policy coherence.
According to her, they recognise that several stakeholders contribute to positive impactful work in this area.
"We need to bring this all together under one coherent, whole-of-government approach to migration governance," she said.
Since its launch, VP said the NCM's thematic working groups (TWGs) have been at the forefront of streamlining this coherent approach, saying six of the eight have been activated at the Border Management led by the Gambia Immigration Department.
Communication and Advocacy, she added was led by the Ministry of Information and Communication Infrastructure, with labour migration, migration policy, legislation and data led by Gambia Bureau of Statistics.
For her part, Dr Tiruneh, WHO representative and UN resident coordinator, noted that at the UN, they are increasingly viewing migration and cross-border cooperation as critical to peace, security and development.
He stated that their vision to align the work with the Gambia's national development plan also takes migration matters into heavy consideration, adding that migration and cross-border cooperation was one of the eight pillars of common country analysis, an exercise to inform the next iteration of the UN sustainable development cooperation framework.
He concluded by congratulating the Office of the Vice President for the milestone in migration governance.
Read Other Articles In Headlines