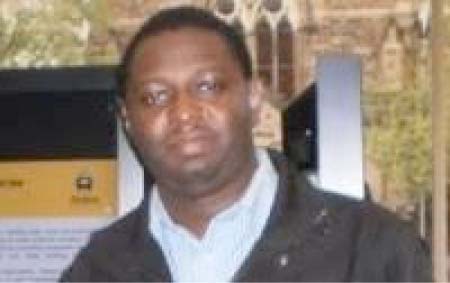 He told the court that he lives at Manjai and knows one Oldfield, a pathologist at the then RVTH. He added that Dr. Oldfield was a retired pathologist and they met once or twice.
At this juncture, he was given a document by the state counsel, A.M. Yusuf, and asked whether he had ever seen it and he answered in the positive. He stated that he saw it at the records file. He confirmed the heading of the document and said that it came from the department he work in. He noted that Dr. Oldfield was the author of the document, and signed it.
He further testified that Dr. Oldfield is deceased. He was then referred to page two of the document which read X-ray. He was asked why there was a sub-heading on the document but Defence counsel Sissoho objected that the witness could not say anything on the document because he (the witness) had told the court that he was not the author of the document.
"The witness is not asked to go into the detail of the document," the state counsel said. Counsel Sissoho then withdrew his objection. penultimate
Continuing his evidence-in-chief, Mr. Badjan stated that some investigations had to be tested outside. He was then asked to look at the penultimate paragraph of the document and asked whether he read the postmortem report. He answered in the positive.
"What is your opinion on the report?" he was asked. Counsel Sissoho objected to the question and the presiding judge upheld the objection.
The witness was then referred to the first paragraph of the first page of the document but the state counsel abandoned the question he wanted to ask.
"Do you have the file copy of PW 3 at your office?" the state counsel enquired.
"Yes," the witness answered.
A.M. Yusuf, the state counsel, then received the document from the witness and asked him whether it was the original or photocopy. He replied that it was the original.
A.M. Yusuf applied to tender the document and there was no objection from the defence. The court subsequently admitted it.
"That is all for the witness," said the state counsel.
"I have no questions for the witness," Counsel Sissoho told the court.
The matter was adjourned to 21 May 2020 for the prosecution to call their last witness.
Read Other Articles In Headlines