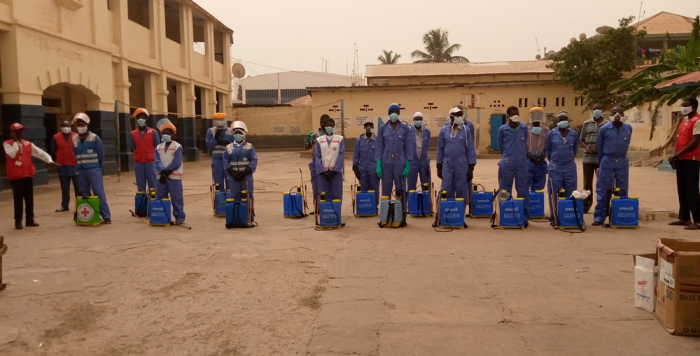 Another team of fumigators in the Kanifing Municipality are expected to start at the University of The Gambia (UTG) at MDI Road.
The exercise is expected to last for five days targeting 500 schools throughout the country.
The fumigation exercise is necessitated as the reopening of examination classes, grades 9 and 12 is imminent after the government relaxed some Covid-19 Public Health Emergencies.
The Gambia has 674,300 pupils from Early Child Development (ECD) to secondary school with about 5000 teachers.
Out of this number, 30,000 of them are in the 9th grade.
The Deputy Permanent Secretary at the Ministry of Basic and Secondary Education (MoBSE), Adama Jimba Jobe, hailed all the partners for taking this important step, noting its significance because of the number of children and teachers that will be protected.
Mr. Jobe said: "the entire nation is vulnerable. That is why I said we need to thank them for boldly coming out to say let's fumigate the schools which will not only gain and win the confidence of parents and society but it will equally provide some protective measures to our children."
Muhammed Lamin Jaiteh, the permanent secretary at the Ministry of Health said the exercise is being done to ensure that schools are adequately prepared and to ensure that safety precautions are put in place for the school children and their teachers.
According to the health officials, the bulk of the funds involved in the fumigation exercise is covered by the UNDP.
However, authorities could not establish how much money would be spent for the exercise claiming the budgetary requirement is still in the planning process.
Quizzed to estimate the amount that will be spent, the health officials who looked so uncomfortable with the question said they could not remember the amount off head.
Read Other Articles In Headlines