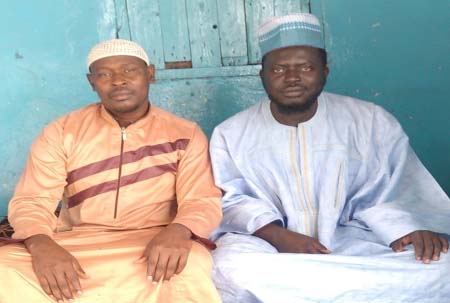 Appealing on behalf of members of the association was Saikou B.K. Manjang, the president and Alim Saidykhan, the vice president of the GaMTAD.
The duo appealed to the government, general public, NGOs, philanthropists and individuals across the country to come to the aid of the Qu'ranic teachers whose livelihood is at stake following the closure of schools by MoBSE due to the global coronavirus pandemic.
"We are Qu'ranic teachers who are not permanent teachers within the various Arabic schools and are not currently earning salary due to the closure of schools; our living condition presently is in limbo. This is the reason why we need to be assisted urgently in any form in order to improve our livelihood during this trying time of covid-19," they called out.
The non-permanent Qu'ranic teachers are not on fixed payroll compared to their colleagues who are permanent teachers with fixed monthly salaries. They wholly depend on their monthly salary which they receive during active school days but as the situation is now, they have no other source of income or hope for their daily survival.
"This has prompted us as members of GaMTAD to appeal to the public to come to our aid whether in kind or in cash so that we can have something to enjoy with our families in this holy month of Ramadan," they further appealed.
In light of the current situation at hand, the executive deemed it necessary to voice out the constraints of the members of the GaMTAD in this difficult time.
According to Saikou B.K. Manjang and Alim Saidykhan, as an Islamic association, they contacted The Gambia Secretariat for the Islamic Arabic Education in The Gambia (AMANA) on the plight of the concerned Quranic teachers and they were told by the general secretary of AMANA that the GaMTAD matter has been discussed with MoBSE officials, but they are yet to receive further response on the issue.
Meanwhile, GaMTAD was formed two years ago with the aim of improving the livelihood of both its members and non-members in the teaching profession and also stand by their sides when they are enjoying or in a difficulties.
The association also aims at raising its members' consciousness and advancement through awareness creation. This is why GaMTAD members felt the needs for these Quranic teachers to be assisted financially or otherwise.
Read Other Articles In Headlines