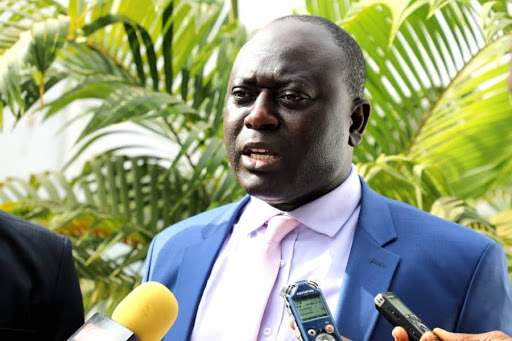 President Barrow and his NPP entourage came under severe criticism from sections of the public and opposition after allegations that the party arranged children in the streets to welcome the head of state during his recent nationwide tour.
A picture of a child bearing the portrait of the president on the T-shirt was making rounds on social media, while some alleged that the party in fact brought children to welcome Barrow.
However, while responding to the allegations, Information Minister Ebrahim Sillah said, "anything that abuses the rights of children, we are against it."
It is not even part of our policy to use children for any other purpose. It is not in any way the NPP's policy to encourage anything that even seemingly abuses the rights of children.
He vehemently added the NPP did not sanction children being provided with T-shirts bearing the president's portrait.
He also denied that the party used children to attract crowds, saying: "NPP does not need children to grace its occasions and programmes to attract the kind of crowds that we have been seeing whenever NPP organises events."
He did not dispute the claim that children may have been lined up to welcome the president as has been seen previously "but for NPP to use children for its political activities, we don't even need that, at the end of the day it is not the children who will vote for any particular party in this country," Sillah stressed.
He expressed his dismay about some people using images of Zambian children claiming they were involved in an accident in Manduar with intent to sabotage the NPP.
Earlier in the week, the National Coordinator of Child Protection Alliance (CPA), Lamin Fatty, said children could be seen in majority of political parties' rallies around the country while saying it's not just one party who needs to take great care of children.
He urged all political parties and parents to prevent children from anything that may be harmful to them [children].Source West Coast Radio
Read Other Articles In Headlines