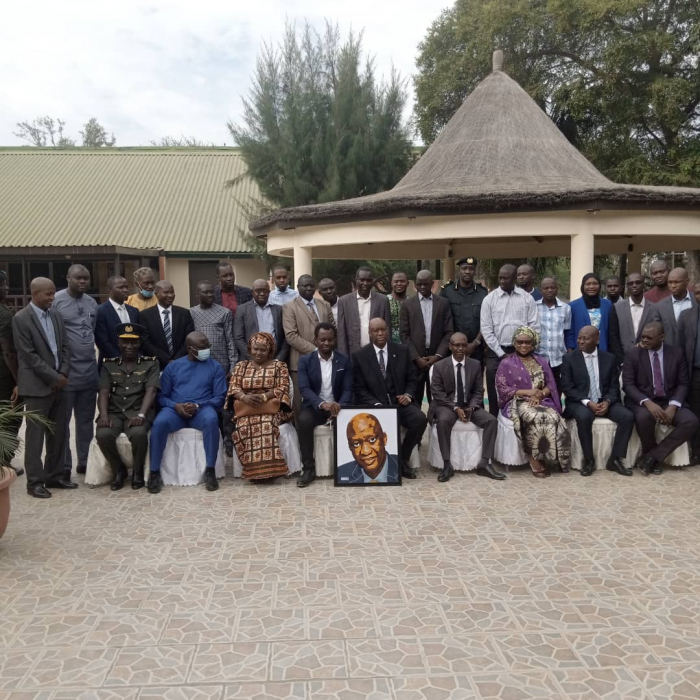 The two weeks training is being conducted by Ramsys Consulting Services based in Accra, Ghana. Ramsys is a leading training and consulting firm that has been serving leading businesses in many countries.
The convergence, held at a local hotel in Senegambia, aims to bring staff together to talk about effective management of projects and contracts under the Authority.
Addressing the participants during the opening ceremony, the commissioner general of GRA, Yankuba Darboe, hailed the Gambia Fiscal Management Development Project (GFMDP) under the World Bank for the support rendered to GRA in implementing its activities.
According to CG Darboe, GRA has been embarking on a number of reform programmes in different areas, adding these programes are being implemented through various projects.
"The Gambia Fiscal Management Development Project, with support from the World Bank is financing the acquisition and implementation of an integrated Tax Administration System (ITAS) to replace the existing GAMTAXNET System. This will contribute to improving tax administration processes and GRA's digital transformation," he said.
According to CG, to successfully manage the projects under the reform programmes, it was deemed necessary to train the project Steering Committee and Function and technical Team in Project and contract management. The purpose of the workshop is therefore to build the capacity of key staff of the GRA, especially those directly involved in the implementation of the Gambia Fiscal Management Development project.
He expressed hope that at the end of the two weeks training, the staff nominated to participate in the training would be exposed to project and contract management techniques, including tools used to ensure a project is delivered on time, within budget and at acceptable standards.
"The firm contracted to conduct this training, RAMSYS, was carefully selected by the Reforms and Modernisation Committee through a competitive bidding process."
He thanked them for accompanying GRA in the reform journey and challenged them to deliver high quality training as expected and to engage the participants in interactive sessions.
For his part, the project manager, Essa Jallow, deputy commissioner general and head of Domestic Taxes, express delight to be associated with the Project and Contract Management training.
He said Ramsys is not a stranger to GRA as a lot of their staff have benefited training programmes in Ghana through Ramsys. Mr. Jallow commended Ramsys for being very instrumental in assisting GRA in building the capacity of its staff.
According to Mr. Jallow, the 2-week training forms part of the activities in the 2021 work plan under the ITAS project supported by the World Bank to the tune of $13 million. "The project has the overarching objective of modernising our tax administration for increased operational efficiency and effectiveness. This will encompass the re-engineering of our business processes so as to optimise them and also procure a new ITAS to replace the existing Gamtaxnet which has already outlived its usefulness."
"The project also anticipated improvements in the delivery of taxpayer services with the introduction of e-filing and e-payment facilities all geared towards the facilitation of taxpayer compliance among other benefits associated with the implementation of this project."
Read Other Articles In Headlines