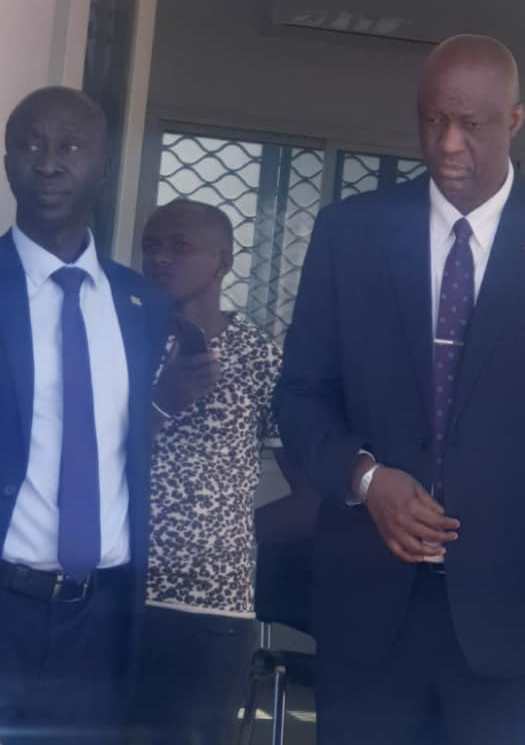 The purpose of the visit was to have first-hand information on the level of work at the site and see what should be done to finish the work soon.
Speaking at the site, managing director of GPA, Ousman Jobarteh, said the place is designed for easy handling of cargos and transit of containers as well reduce the volume of congested cargos at the main port.
He also disclosed that the newly located place is hired by GPA at a cost of D5 million per year. The place is a private business owned, he added.
He said there is no doubt that this new relocation would yield dividend in ensuring easy and smooth operations of their work at the Port.
Mr. Jobarteh thanked the management of GRA for their recommendation as whatever they put into the facility is based on the recommendation of the customers.
Also speaking during the visit to the site, Commissioner General Yankuba Darboe of GRA expressed appreciation with the level of work he had seen at the site.
He assured GRA will be more than willing to work in partnership with GPA to implement the project, saying it would greatly support the smooth operation of the port and ensure free and easy handling of cargos and containers at the port.
He said the place has a better and wider space to operate. He equally hailed the management of Port for the partnership to ensure smooth and effective operation at the port.
Read Other Articles In Headlines