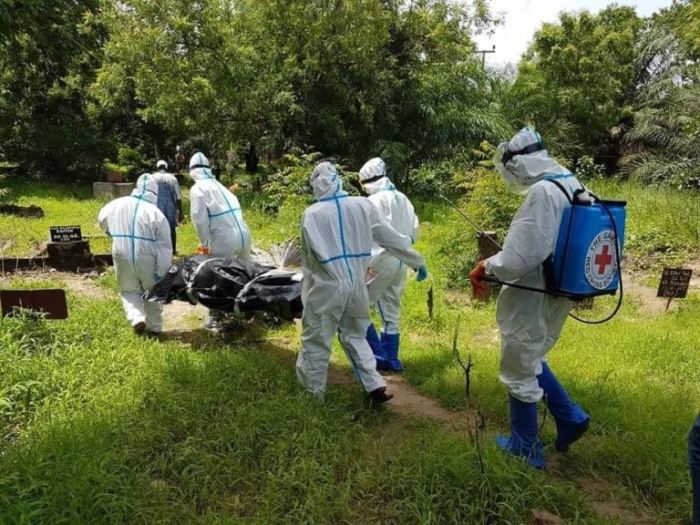 The ministry added that one of the new death cases was a known covid-19 patient isolated at the Sanatorium, the remaining 2 had their covid-19 statuses confirmed posthumously.
"The median age, at death, of the 3 deceased cases (2 males and 1 female) is 73 years (range: 72 to 83 years). One hundred and one (101) new cases registered, taking the total number of covid-19 cases ever confirmed in the country to 2,686," the ministry says.
According to the health officials, this represents a 27% test positivity rate (101 out of 379 total tests performed), noting that the median age of the new cases is 36 years (range: 1 to 100 years).
"Three hundred and seventy-nine (379) new laboratory test results received from MRCG and NPHL. Of these, 6 new tests returned indeterminant. At least 111 new recoveries registered, bringing the cumulative number of recoveries, to date to 601 (22.4% recovery rate)."
The health officials further said that whereas 11 people were newly taken into quarantine, 15 new discharges were made.
Meanwhile, Senegalese Ministry of Health yesterday reported 43 cases, bringing the total number of covid-19 cases to 13,056 cases with 8,715 recoveries, 274 deaths and 4,066 under treatment.
Read Other Articles In Headlines