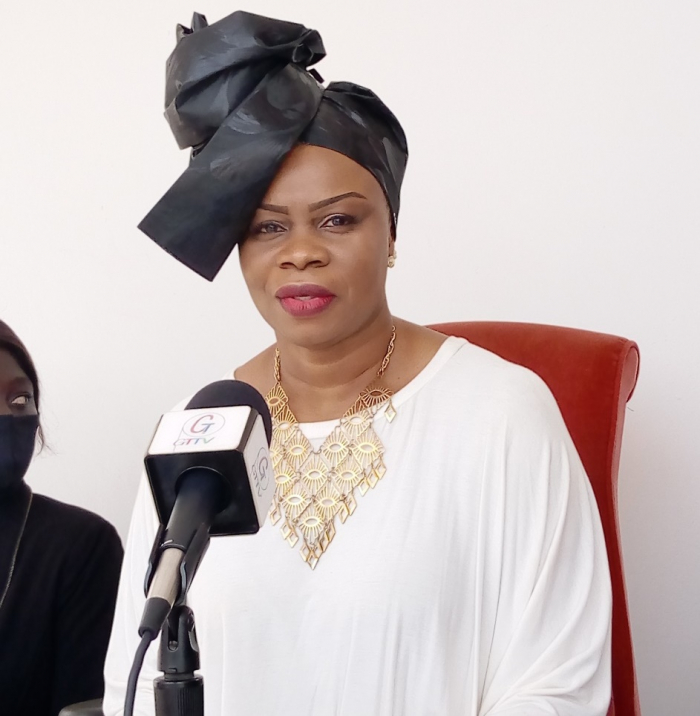 "This is a journey for me and for all women in the country and the youth as well. I am standing and representing them for a better change. We call it for 'Vision 2021' and the revolution for change for all the women and youths of The Gambia."
Ms. Sock was speaking over the weekend during a press conference at her Bijilo office. "Already I have 10 cardinal pillars which if I am elected into office my government will entirely focus on. I want to improve the economy, education, medical health, women and youth empowerment, price regulations, agriculture and infrastructure, crime and job creations and increment of minimum wages in The Gambia."
She added: "These are the areas that we're going to work on if we are elected into office. I can assure you that each of these cardinal points has been researched and worked on and some youths are currently working on the manifesto."
"I am just here as the captain of the ship. However, we have lot of followers. I want the youth and women of the country to start speaking out. I want every Gambian and African woman to stand with me. I want the youth of the country to redouble their unflinching support to my candidature. We need to change the game so that we can eradicate corruption in the country," she said.
She called on political parties in the country to give her support and form alliance with her, adding that if she is endorsed by political parties in the country she will bridge the already divided political landscape and unite the country.
Ms. Sock, however, was quick to add that she is not only banking for endorsement from existing political parties, saying "I have enough followers from both youth and women who are on daily basis promoting my agenda."
On homosexuality
On homosexuality, she said, it's one of the sensitive topics in our society, adding that currently "we have zero idea of the kind of tourists coming in our country and zero idea as to who and who is a paedophile.
"Our little boys and girls are currently going around Senegambia and we didn't know what is happening to them and what they are doing with them. What we have now is coronavirus pandemic, but in the next 10 years we're going to have a pandemic that will be more than corona itself which is going to be ugly."
Irregular migration
She added that one of the factors causing irregular migration in the country is the high rate of unemployment among young people, saying as far as the menace is not addressed, youth of the country will continue to use the dangerous route to Europe. Ms. Sock expressed optimistic that if elected, she will address the menace by creating more job opportunities.
She said it's not about the presidency or the president but it's about the country itself, "hence we should all work together in ensuring that the country is developed.
"It's not about going to State House but how we can fix the country. If we say we are going to work to develop the country then we have to work together, hence I am ready to work with the government."
Read Other Articles In Headlines