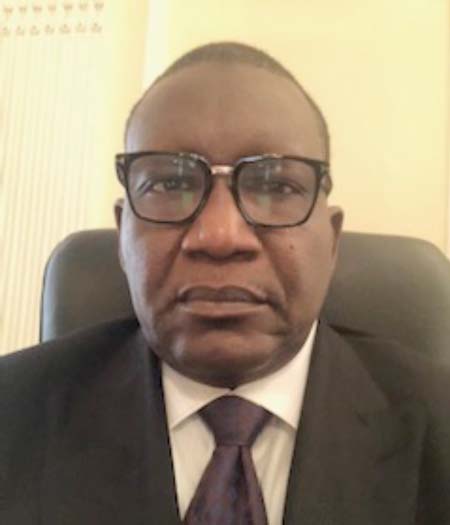 Ambassador Sene, however, clarified that the first phase assistance is for Senegalese nationals who are stranded, those who transited in The Gambia as a result of the air and border closure or those who contracted covid-19 in The Gambia and are currently receiving medical attention.
He made these remarks in an interview with our reporter yesterday at his office in Pipeline.
It could be recalled that President Sall allocated 12 and a half billion CFA to Senegalese in the Diaspora as a result of the coronavirus.
He added that the first phase disbursement amounts to 10 million CFA (D850000), saying that seventeen people applied for the assistance.
Four million CFA will be shared among the seventeen online applicants, he went on, noting that the remaining six million CFA will be kept, adding to the second phase imbursement and shared among the five thousand Senegalese residents in The Gambia who applied online.
He pointed out that they are also looking at ways to assist Senegalese prisoners who were jailed in The Gambia and pardoned by President Adama Barrow last month.
He said in the event they decide to return to Senegal they will be quarantine for 14 days before being released to go to their families.
He said once the second phase arrives they will notify people and give them dates and time to go and receive their monies.
He further explained that in case some do not have during the second phase, they will ask for a third phase imbursement and give those remaining.
He highlighted that the assistance is strictly on online application basis and therefore those who did not apply online will not receive assistance.
He thanked the Senegalese community in The Gambia for their cooperation and patience as well as Gambian government and citizens for their hospitality towards the Senegalese community in The Gambia.
He also congratulated The Point Newspaper on its six international awards as well as thanked the paper for its diversity and stance towards the Senegalese community in The Gambia.
Read Other Articles In Headlines