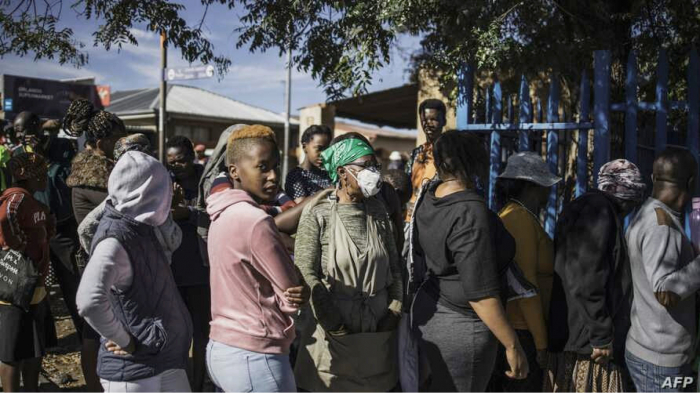 Spread of the Virus in Africa
Although the coronavirus was slow to reach the African continent—with the exception of Comoros Island and Lesotho— nearly every country in Africa has recorded cases of the covid-19 and it is spreading rapidly according to the WHO.
Most cases stemmed from travelers from hotspots countries in Asia, Europe and the United States. As a consequence, most, if not all countries have stopped incoming flights, closed sea ports, shut down all schools, universities, public places and markets.
According to the International Legal Research Center, ICNL, declarations of a state of emergency have been declared in at least 37 countries around the African continent with several of them imposing heavy-handed lockdown policies.
While all this may be seen as wise decisions, some critics wonder why it came too little too late for an already fragile population. As the continent is currently battling to control internal transmission of the covid-19, with cumulative number of domestic cases. For instance, The Gambia recently recorded a domestic case from a person with no travel history, Senegal also recorded more cases from community transmission, Nigeria, Africa's most populous country recorded its highest increase of daily covid-19 cases. Sadly, the situation is the same everywhere around the continent. African Governments have been urged to boost their efforts as the continent saw a 43% rise in coronavirus cases and the WHO warns Africa could become the next epicenter of the pandemic with up to 10million cases in the next 6months.
Several other factors that may interfere with Africa's ability to stifle the spread of the coronavirus include; Superstitious beliefs of locals. Since all initial covid-19 cases in African countries stemmed from travelers who recently visited developed countries in the West, most locals didn't take it seriously often by denying the existence of coronavirus while others erroneously believed that people who travelled by plane were the only people affected by the coronavirus. As one local resident described it in pidgin English, "People wey dem enter plane dem catch this coronavirus no be us, dis is a rich man's disease," (Only people who could afford travelling by plane could contract the coronavirus not us, this is a disease for the wealthy).
It is an established fact that Ebola, HIV/Aids and many other deadly epidemics originated from Africa, so to them, nothing makes the covid-19 different, a 'white man's disease' and problem to deal with. Such superstitious beliefs, nightmarish enough for any government in the present situation. Whilst excessive resources and time are being wasted to raise proper awareness, another sweeping disease, more deadly, from Wuhan, China is slowly but surely creeping through every nook and cranny of Africa. AGambian CitizenJournalist described the lack of compliance by many locals as worrying.
"Trust me only Allah can safe us, people don't care at all, I wish you were around to go to Serrekunda market in the morning, you see people like flies.The worse is that most people are still in denial despite all the sensitizations going on including proof of people close to them contracting the virus."
Tanzania's President, John Magufuli whilst attending Sunday Church said he wouldn't close down places of worship. He described the virus as 'satanic' which cannot live in the body of Jesus and to that end, he declared three days of national prayer to encourage mass congregation in churches.
It's rather unfortunate that Africa's inability to forge ahead from these superstitious tendencies will prevent the continent from keeping up with the rest of the world in the fight against Covid-19. A new reality of domestic transmissions of covid-19 will gain strong footholds everywhere around the continent. For instance, Ghana's President recently announced that one person infected 533 people with Covid-19 at a fish factory.
Anyway, Africa is still in the early phase of stage 2 transmission of the novel coronavirus which means those who were infected and have a travel history spread the virus to close friends, families or co-workers. At this stage, every person who came in contact with the infected can be traced and isolated (Ramesh, 2020).
Problems of Tackling Covid-19 in Africa
With over 400 million people in more than 27 African countries living in extreme poverty: 50% of people live below the poverty line, meaning they have a daily consumption of less than $1,29; frequent droughts, floods and famines have caused acute food shortages leaving 226.7 million people facing chronic hunger.More than 50 million children suffer from stunted growth or life-threatening malnutrition.
Secondly, Africa faces a critical shortage of medical supplies like personal protective equipment (PPE), masks and gloves, googles, bedsheets, therapeutic ventilators, testing kits, not to mention the few number of fully equipped hospitals, shortage of professional health workers and lack of adequate resources to deploy vast networks of contact tracing and community emergency teams in poor rural areas of the continent.
Author: Mahamadou Camara is The Point Correspondent in Spain. He is currently studying Global Studies at the Universitat Pompeu Fabra, Barcelona.
Contributors: Eva Martí Maseda, Open Bachelor's Degree,Universitat Pompeu Fabra, Barcelona.
Jordi Anglada Oliva, Global Studies, Advertising & Public Relations, Universitat Pompeu Fabra, Barcelona.
Omar Touray, Gambian Blogger.
Read Other Articles In Feature