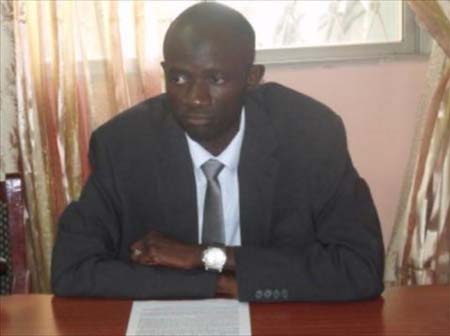 In today's edition, we bring you another very crucial topic, which is, youths' entrepreneurship is essential in the national development agenda on youth development.
Youths' entrepreneurship is one of the essential components of development or youths' skills development in any country in the world.
The government of the day through the Ministry of Youth and Sports, as their line ministry, should continue embarking on youths' skills training and other important youth projects.
Like the recent batch of youths that left for Benin for another very important training session for the country's youths, this is another essential component, as well as youth exchange trips within the sub-region.
We, therefore, emphasis or recommend that the government through the ministry of Youth and Sports and the youth-related institutions such as National Youth Council (NYC) Young People in the Media (YPM) Youth Ambassadors for Peace (YAP), and especially NEDI and the National Youth Council (NYC), National Youth Service Scheme (NYSS) continues focusing more on skills development and programmes for youths.
Nowadays, a good number of our youths are on the way to take "back-way" to Europe, with some stranded in the neighbouring countries of Niger and Libya as a transit points, waiting for transport and boats to sail to Italy for greener pastures.
However, if the government and the private sector continue putting proper mechanisms in place to combat all Illegal migration, this unnecessary travelling to Europe through Illegal means would abate.
"Let us acknowledge and celebrate what youths can do to build a safer, more just world. Let us strengthen our efforts to include young people in policies, programmes and decision-making processes that benefit their futures and ours."
We believe that the youths of this country could really, when they ready, take up the challenges to contribute their quota to national development.
By venturing into the skills areas such as carpentry, mechanics, electronic technicians, it would be surely help the country's youths to have rapid development.
However, to ensure the active participation of young people in national development, they needed to be supported and encouraged by the government, the private sector, civil society and their parents.
Young people in any country are the future generation, and they should be well-prepared to take up the future challenges and contribute their quota.
Youths should not be allowed to be dependent, but instead they should be self-reliant; yet still a good number of youths are seating at home, while some are even hoping that the lone brother who is working for a low salary totake care of family feeding, clothing, shelter would still help you.
Youths of this country should graduate or go pass that stage where a young man or woman would be lying down, and the family is doing everything for you when you are fit and healthy.
This kind of young people would be categorized as weak people in their own societies, where he/she would not contribute to anything to the compound or even his/her own society.
One does not need to belabour the point that there are many young people who, if given the required support, could contribute meaningfully to national development.
But bringing such youths onboard the development wagon becomes the responsibility of those in authority.
Read Other Articles In Article (Archive)