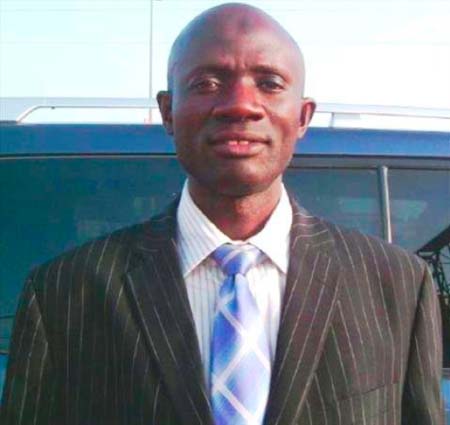 Alieu K. Jammeh, Minister of Youth and Sports, has challenged youths to think deeply on how to move beyond our present situation as a country.

Minister Jammeh was speaking recently during the three-day Youth Convergence held at the Gambia Pastoral Institute on Kairaba Avenue.
Minister Jammeh said that youths need to think deeply on how to move beyond our present situation as a country, noting that currently we live in an era, which in his honest opinion, has become the most defining moment capable of affecting the future of the country in ways as never before.
"As a result, I dare say that there is likely no event in the history of the country that is not dwarfed by how deeply our collectively political culture could be shaped, for good or bad, by recent developments.''
Minister Jammeh stated that any student of political science or a casual observer could be filled with both excitement and anxiety, by living through such a period.
"As a people, we can be excited by the possibilities that could be derived from the fluidity of the moment to enrich our democratic values, and construct a governance formula based on the consensus of both the governed and the governors.
"That is the thrilling bit and a nutrient for our minds prepared to shatter the old-fashion mental constructs that continue to hold back our progress.
"These artificial cleavages include allowing ourselves to be defined along ethno-linguistic lines of behaviour. We have to transcend these characterisations, in order to be able to fulfil our fullest potentials as a people."
On the other hand, he added, the anxiety would be in the missed opportunity to see the positivities that such evolutionary trends in human relations avail them, but rather allow the moment to consume them with fear of the unknown.
Whereas fear, uncertainty and being fearful are some of the biggest impediments to progress, tackling and conquering them are the only sure way to innovation and celebrated ingenuity.
"The state of flux that we are in right now has the potential to lead us into three possible directions.
"One of them could be to consolidate the familiar; and, the other one is propelled by the desire to unleash energies in search of the unfamiliar; and, the third behaviour could be a bumpy ride ending with an unimaginable anarchy.
"Right now, we all have a choice to make on which direction to pursue and, beginning with myself, my rational instinct encourages that we embark on the middle ground to unfamiliarity."
The knowledge of the familiar, and who we are, becomes only useful when it is used as building blocks to become what we aspire to be.
"To that end, I implore on all of you to collectively pull your positive energies together, and accommodate all progressive ideas to make our shared destiny better for all of us, and for generations to come.
"Without necessarily being judgemental, my assumption is that it is you, the young men and women of our great country, who will need to shoulder the noble responsibilities of building bridges across our artificial divisions, so that the giant that we are can be awakened for our development.
"Any temptation that could lead to violence and chaos in our discourse and/or interactions should be avoided. No one wins in a violent political conflict."
He went on: "In an event where differences arise due to the simultaneous pursuit of incompatible goals, proven practise to reach an amicable resolution that is sustainable is achieved through negotiation and/or mediation.
"On the other point for why we are gathered here, I encourage you to use the meeting as a mini NAYCONF.
"Two years ago, we held a National Youth Conference and Festival in Soma, Lower River Region, and came up with a set of resolutions as conference outcomes, which include involvement in the productive sectors of the economy; participation in the political processes in the country, etc."
He said in breaking with tradition, because NAYCONF used to be held biennially, "we thought there needs to be a period to review the implementation of resolutions that come out of NAYCONF to ensure that your needs and aspirations are actually been addressed.''
Minister Jammeh tasked the youths to make good use of this opportunity, to renew their individual and collective resolve to safeguard the peace, tolerance and tranquility of this country, whilst restating, one more time, "your demands that your needs and aspirations are addressed in a timely manner."
Read Other Articles In Article (Archive)