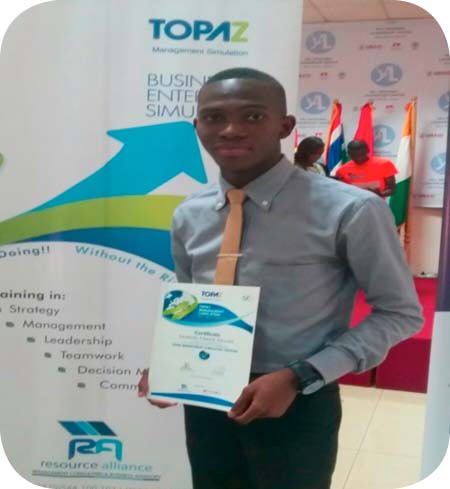 As part of the continued effort to empower the youths of the country, eight Gambian youths recently landed at Banjul International Airport after attending a five-week intensive training session on the Young African Leaders Initiative (YALI) in Accra, Ghana.
They are Sheikh Omar Sillah, Nfamara Keita, Mustapha Kah, Fatou Bintou Sallah, Fatoumatta Saho, Abdoulie Bah, Alieu Bangura, and Omar Darboe.
This initiative was launched by the President of the United States of America, Barack Obama, as a signature effort to invest in the next generation of African Leaders.
The YALI Regional Leadership Centers were opened this year (2015) across Africa to extend the leadership training, besides the Mandela Washington Fellowship that is hosted in the USA.
Hosted by the Ghana Institute of Management and Public Administration, a total of 100 participants from eight countries from across West Africa (The Gambia, Ghana, Nigeria, Ivory coast, Togo, Burkina Faso, Liberia and Sierra Leone) were recruited and underwent the leadership training course from 31st July to 4th September 2015.
Speaking to the press during a welcome reception at his office, Sheikh Omar Sillah, who is the Secretary General of The Legacy, expressed pleasure being fortunate to be part of the pioneering class, as a first cohort participant.
He said the programme in Accra was designed for a total of 17 weeks, with 5 weeks in person training and the remaining weeks distributed into internship, mentorship and community service.
Sillah, who doubles as the former Secretary General of the Gambia College Student's Union, said the modules were developed by leading universities from USA and Ghana, international and local organizations, as well as individual experts in the field of leadership.
He said focusing on the 5-week training course, they treated modules on leadership and accountability; ethics; contemporary issues affecting Africa, as well as one elective from (Civic Leadership, Entrepreneurship and Public Sector Management).
Theoretical contents were put into context using case studies, real life organizational analysis, as well as site visits among many other approaches.
He described the training course as a game changing one, as they were equipped with various forms of leadership training modules which have better prepared them for leadership roles in their various endeavours.
He added that they acquired modern concepts, policies and practices to effectively manage people.
"Thanks to the programme, we pioneered to start a project call HEAL Africa and I am glad to announce that we have legally registered this project in Sierra Leone, and the networks are expected to expand across Africa soon," he declared.
"This project is intended to address Africa's problem as regards Health, Education, Agriculture and Leadership (HEAL)," he said.
Together with his organization, The Legacy, Sillah announced that they would work to empower and inspire Gambian youths, communicate their goals, broaden their awareness and enhance their visibility through guidance and counseling programmes, among a host of other services they offer.
Mr Sillah said they would identify, understand and influence positive thinking through The Legacy's Leadership and Followership Agenda.
He said his participation in this programme was motivated by The Legacy's commitment, to equip its members with the relevant knowledge and requisite skills to contribute to shaping and brightening the future of young people in The Gambia and Africa.
He thanked the President of the United States of America, Barack Obama, the US government and partners of YALI for investing in the future of African youths. 
Read Other Articles In Article (Archive)